From the nation's capital, through its largest city, and all the way to the border of the US, we've compiled the perfect road trip to maximize all that lower Ontario has to offer, with stops for cannabis along the way.
We've aimed to compile the type of large, grandiose, moving experiences that pair particularly well with a cannabis vibe, but rest assured, these are but a small sampling of what Canada has to offer.
Before you hit the road
Be safe!
First and foremost, don't drive high. It's illegal, and a risk to your safety and the safety of others. None of these drive times are more than 3 hours, which leaves you plenty of time to toke and partake after you've arrived. So our first road trip tip is: obey the rules and travel safely.
Plan ahead
Make sure you have all your needed directions, reservations and pit stops planned before you take off. A little bit of planning can save you a lot of headache down the road. However, this is true both for travel and cannabis accommodations.
Some of these activities can easily be accompanied by a quick smoke sesh, but others might be more suited for cannabis edibles, or a relaxing topical. And nothing is worse than having the cannabis you want but not the right accessories. Be sure to plan your items in accordance with the stops on your trip. This might include things like remembering your dab pen or other accessories like lighters, wraps, and vaporizers.
Be flexible
Ontario has so much going on, there's no way to see it all in one trip. Even with everything planned down to a T, it's likely that some things will be out of your control. Tourist attractions sometimes close unexpectedly, tickets often sell out. What you thought was open this season actually opens some time down the line… Don't fret! Keeping in line with the spirit of a cannabis-forward trip sometimes means going with the flow. Take a beat, gather your headspace, and look for something else fun to do, it's likely not too far away.
Ottawa – From the Capital
Parliament Hill
You're starting in the nation's capital, so you might as well see how it all works. What might appear to some as mundane actually holds a buffet of mystery and intrigue. The entire country is led from here. If you think that's boring, it might be worth revisiting a few seasons of House of Cards to remind yourself what crazy antics politicians of any country get up to.
Canada has an incredibly lush history (for better and worse), and you're standing at the center of it. If your sense of patriotism is waning, remind yourself that you're in a country that legalized cannabis, and that alone is enough to celebrate (perhaps with a visit to an Ottawa cannabis store before your tour).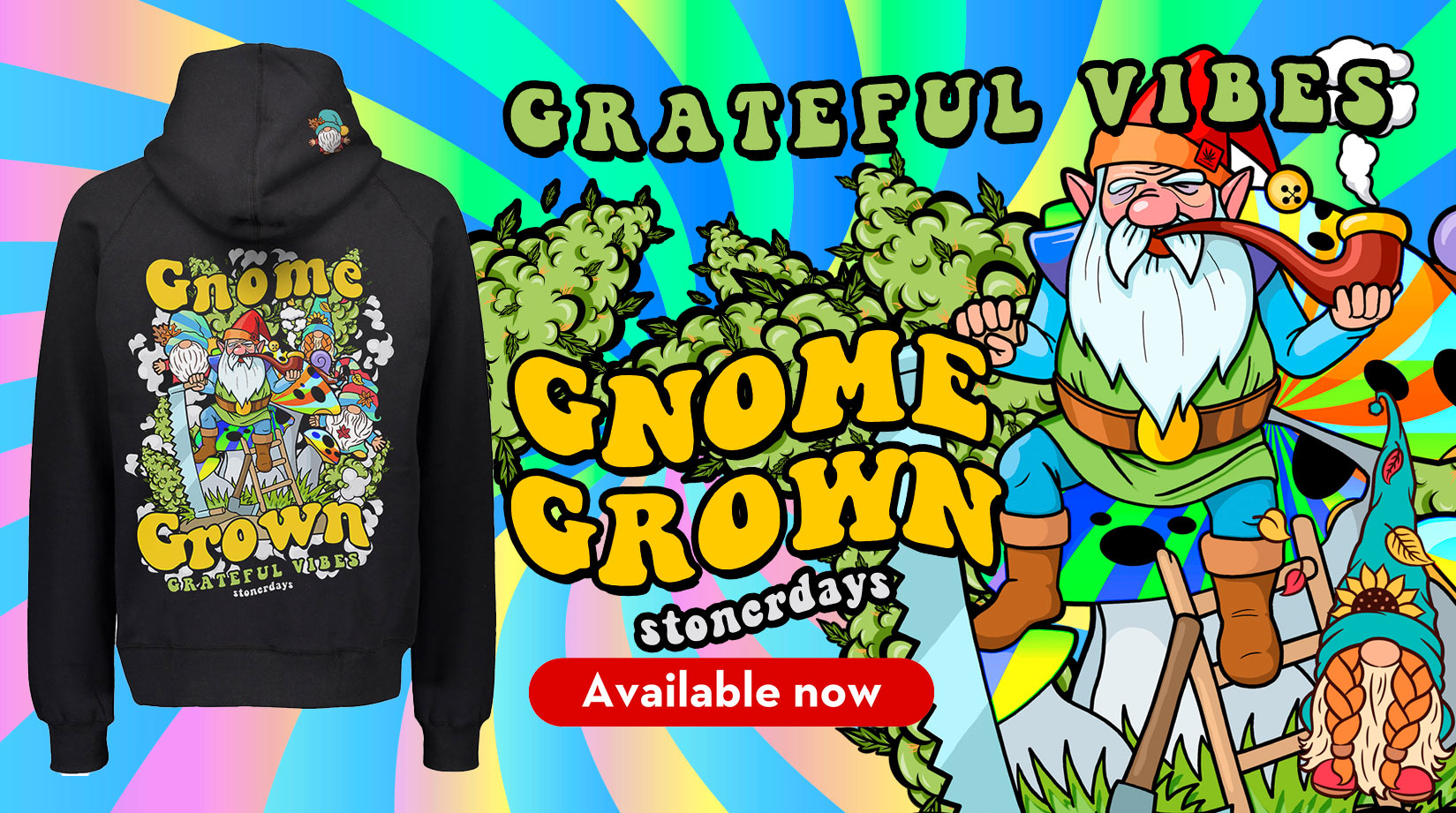 You're standing where it all went down, so why not take a visit, be it in the house of commons or the senate. It's an excellent primer for all of the uniquely Canadian sites you're about to see on the trip, so whether you're there for interest, intrigue, adventure or just plain old nostalgia, start at the heart of the Great White North.
The National Gallery
Now that you're chock-full of national pride and admiration, it's time to go see some of the greatest output Canada has to offer. Kick things off in high-class style with a visit to the national gallery. The building alone is awe-inspiring and quite fitting for the many priceless displays of Canadian genius housed within. Though the gallery features works from all over the world, its primary focus is on Canadian art and artists, giving it a unique lens that you'll find nowhere else.
The synergy between cannabis and art is so well established that it feels redundant to mention here; we feel confident that it goes without saying. The setting alone feels imbued with a certain kind of magic and the artwork is already as elevated as you can imagine, so a bit of cannabis just feels like fitting in. Also, just a tip, this is a great setting for the slow, ongoing release of THC found in edibles.
The next leg of your trip is a roughly 2 hour drive to Kingston! Not too bad, and an easy enough trek even after a long day of touristing.
Kingston – To the Coast
Thousand Islands
You know what might be the only thing that pairs better with cannabis than art? Nature. This collection of 1,864 small islands is a short ride from Kingston, and features dozens and dozens of natural wonders to take in. If you have your passport handy, you can cross the Thousand Islands International Bridge into New York, or just take your time exploring the many things the Ontario side has to offer. This stunning, picturesque part of Canada is a true gem to behold.
There are few places like it in the world, and even fewer (if any) in the country, so it's not to be missed! Cannabis pairs well with the lilting rhythms of the tide and restful vibe. Also, if you're into the more thrill-seeking side of vacationing, there's plenty to get excited about, be it on a zip line or a jet ski. Whatever your trip is craving, it's likely to be found on one of these beautiful island getaways.
After your relaxing stop among the islands, you're in for a beautiful 3-hour drive along the coast down to the big city. Just enough time to enjoy the views.
Toronto – To the City
CN Tower
Okay, large buildings that are famous for being large and little else are a common tourist-attraction trope (see: the Space Needle, Willis Tower, etc.), but let's be honest, they are still cool, especially when they feature a revolving restaurant. The CN tower is an iconic part of Toronto's city skyline, and it's flat out fun to spend some time hanging out there while taking in vistas of the city.
If you're going to do some high sightseeing, this is among the highest you can be. Also, for when the munchies hit, did we mention the revolving restaurant!? I'm surprised we aren't having dinner in the CN tower right now, what are we even doing here?
Yonge-Dundas Square
If Toronto fancies itself to be the New York of Canada, then Yonge-Dundas Square is clearly meant to be Times Square. It's the perfect place to visit after sundown and the lights are in full effect, the electric hum perfectly matching the pitch of a smooth sativa. And if you're looking to grab some goodies while also experiencing a piece of cannabis history, Fire & Flower's flagship store in Yonge-Dundas square located in the old Dominion Bank Building is the perfect place to make a pit stop.
Once the munchies set in, there are countless restaurants nearby to sample, or you can grab some snacks and people watch. The city at night can be a spectacle all on its own, and the square is a perfect launching point to all kinds of other attractions in the city. A must-see if you've never been.
Art Gallery of Ontario
Yes, we're recommending you go to two(!) art museums. Why? Because cutting edge art is super cool, that's why. It's like if you're in New York, it's worth it to see both The Met and MoMA. Both offer completely different experiences. First appreciate the classics, then go see the newest model, ya know? The Art Gallery of Ontario is also a 15-minute walk from Yonge-Dundas square, mentioned above, so it makes for a great continuation to your day without too much transit in between.
Next stop, London (Canada), a 2.5-hour jaunt that shouldn't weigh you down, even after all the driving you've done already. You've probably had some time to stretch your legs walking all over Toronto, so take this as a nice time to recoup and gather yourself.
London – A detour to Jolly ol'
England

Canada?
Stratford Festival
From London, England, the home of Shakespeare is about a 2-hour drive away, in Stratford upon Avon. In London, Canada, the Stratford Festival is about an hour drive away, in Stratford, Canada. Clear winner? Canada.
The Stratford Festival is among the largest gathering of thespians in the world, and you won't have to hop across the pond to see it. Each year from April to October, the area is host to dozens of performances from top theatrical talents.
If you're staying nearby for the event you can stock up at a local store or use Firebird London for super-quick weed delivery — a great way to get in that Shakespearean headspace. The famous playwright is believed to have dabbled in the devil's lettuce himself, so really, you're not getting high, you're simply aiming for historical accuracy.
Windsor – Arrival at the End
The Windsor Riverfront & More
What better way to end your trip than gazing out at the end of the country and beyond. The Windsor waterfront looks out over the Detroit River, beckoning you to further adventure. There's plenty to do in Windsor as well, from the outdoor sculpture park, to the indoor water park, or countless historical sites in between.
The Canadian Aviation Museum is another odd stop that's sure to lift your thoughts to lofty heights, daydreaming of taking to the sky as you toke up a cloud. If you used a rental car for your trip, you could always plan to fly back home from here as well, as Windsor has an airport.
With your road trip near an end, take some time to reflect on all of those awesome photos and memories!
One for the Road
Canada is an awe-inspiring place. This road trip will take you through some of its most popular attractions but doesn't even begin to capture the country in full. We hope you enjoy this trip and take it as inspiration to explore future destinations!