Dog owners love their pets very much and care for their fur babies. They research cannabis and whether it is safe for their four-legged friends. Using CBD for dogs is shown to improve their life naturally. CBD is a non-psychoactive and non-toxic substance, and it represents that it will not affect your dog's health and make it sick.
Regular administration of CBD regulates the endocannabinoid system and maintains homeostasis. You can give CBD to your dog every day, and it is entirely safe. This article will help gather information about cannabidiol to make a good decision.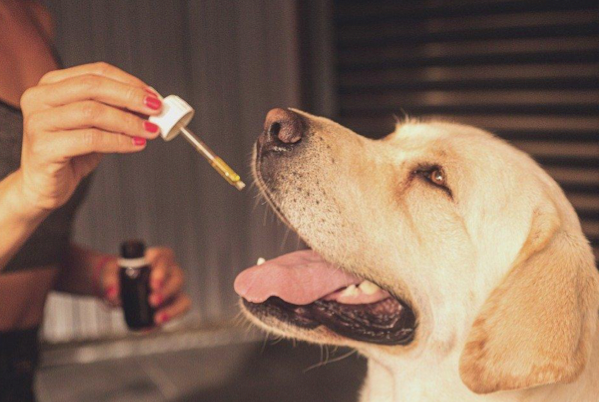 https://pixabay.com/photos/cbd-oil-dog-pet-hemp-oil-labrador-5441197/
What is CBD?
CBD or cannabidiol is the primary cannabinoid present in cannabis plants, and it offers numerous health benefits for pets and people. It comes in several forms, such as pills, oil, chews, and treats for the dogs, given orally. Hemp-derived CBD will not contain THC more than 0.3%, and it will not have psychoactive properties and will not make you high.
The Basics: dog and CBD
Cannabidiol binds with the endocannabinoid system in dogs similar to that in humans. Dogs contain the same endocannabinoid system with the number of receptors present in the brain, central nervous system, peripheral nervous system, and immune system. They are involved in pain sensation, motor function, inflammation, mood enhancement, etc.
All the systems remain integrated, and it makes CBD incredibly dynamic in giving its benefits. They help relieve nausea, pain, anxiety, loss of appetite, inflammation, etc. and offer the same benefits to the dogs. You can have a good connection with your dog and be aware of the positive and negative signs they show in CBD. It isn't easy to find the proper dosage for dogs like humans.
Depending upon the severity of the condition, you can give it frequently. If your pup doesn't like to go to the vet, give it the drug when it needs it. If it suffers from extreme anxiety, you can give cannabidiol daily to make it calm.
Can you offer your dog CBD every day?
When humans consume cannabidiol daily, it is beneficial to healthy people and those with health issues. If you give it to a dog in pain, it may increase energy. Dogs cannot communicate with you knowing whether they need more or not. Therefore you have to be aware of the things happening to the dogs.
It shows that this dog has high tolerance toward CBD, and it can have a large amount of the drug multiple times a day. If a healthy pet takes a high dosage and seems more sluggish than usual, you have to reduce the frequency of administration. But it will not be toxic, and avoid giving too much. If you decide to give every day, you have to pay more attention to their activities and note how they behave before and after the drug.
We will look at a few reasons to use CBD as a daily wellness supplement.
CBD protects the nervous system
Dogs come with the same endocannabinoid system as us, and cannabidiol safeguards the brain cells from decay at aging by providing some benefits. Interacting with the endocannabinoids, CBD helps control the nervous system, offers many health benefits to dogs, and lives a healthier life.
It controls anxiety and inflammation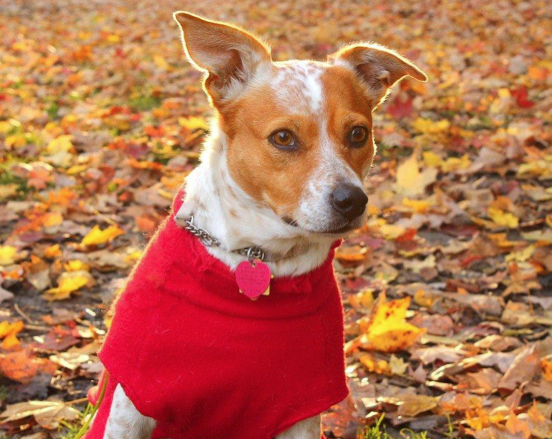 https://pixabay.com/photos/anxiety-coming-soon-waiting-1790133/
Like us, dogs also experience anxiety and pain in their daily life. It can be treated with CBD at a low dose daily and keep your dog happier. It helps to keep the inflammation away and reduces anxiety, which may be due to noises around it, many kinds of distractions, travel, etc.
CBD manages appetite and nausea
CBD helps with loss of appetite and nausea, same in human beings. If your pet has undergone any surgery or is feeling sick or cold, CBD helps to bring back its appetite and reduces nausea.
It treats irritable bowel disease
Dogs with irritable bowel disease lead an uncomfortable life. Giving this every day aids in a healthy digestive system.
CBD gives joint support
CBD product contains soothing properties, and it helps to remove discomforts caused by osteoarthritis. Dogs suffering from joint issues by taking it every day may be able to find easy movement.
It keeps the brain healthy
One of the vital things to maintain a dog's health is to keep its brain healthy, which should function properly. The endocannabinoid system helps to regulate normal functions such as sleep, memory, appetite, mood, etc. Administering cannabidiol interacts with the endocannabinoid system and promotes normal and healthy parts of the brain.
CBD enhances the mood
When a pet is suffering from restlessness, any health issues, or apart from its owner, CBD oil helps your dog maintain relaxation and sensation. If you see your pet happy, it will automatically make the owner relax.
Things to consider when buying CBD for your dog
Beware that some products available in local stores or pharmacies are not trustworthy. They will not have proof of their product. If you are going to give any product to your dog, you will not choose the product which has pesticides, any metals, contaminants of growth of microbes, etc.
You have to check whether the product is for dogs or humans. If you buy the products from trustworthy vendors, they come with third-party lab-tested reports which confirm their purity and potency. Therefore it is the best option to buy the products online accompanying the certificate of analysis.
You should use Hemp-derived products with less than 0.3% of THC. It is legal based on the Farm Bill 2018. Buy the hemp source, which is grown organically. You have to go for a broad spectrum product for your pet. The isolate form is preferable as it contains pure CBD and no other constituents.
CBD with other components is essential to give effective results, and this effect is called the entourage effect.
Conclusion
Cannabidiol is effectively helpful to your dog to get relief from their health ailments. The above-given information clearly shows that CBD gives potential health benefits to your dog every day. Please consult with the veterinarian before giving the cannabis whether it is suitable for them. Always stick to trustworthy vendors to buy CBD shampoo for dogs, which is safe and keeps your pet happy every day.
Click here for wholesale cannabis clothing