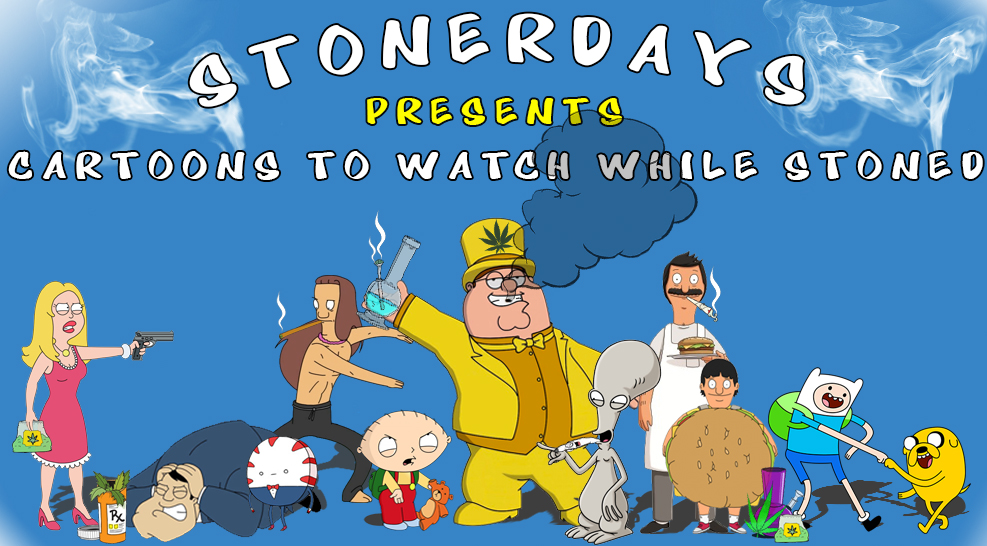 Cartoons are always a safe bet when you're smoking with friends or alone. How to choose which ones can be a difficult task though. With the numerous selections on Netflix, how exactly is one supposed to be able to choose something? Not to mention the hundreds of cartoons that are out these days. Here's a few cartoons that my Instagram followers said that they enjoy with a full bowl.
Family Guy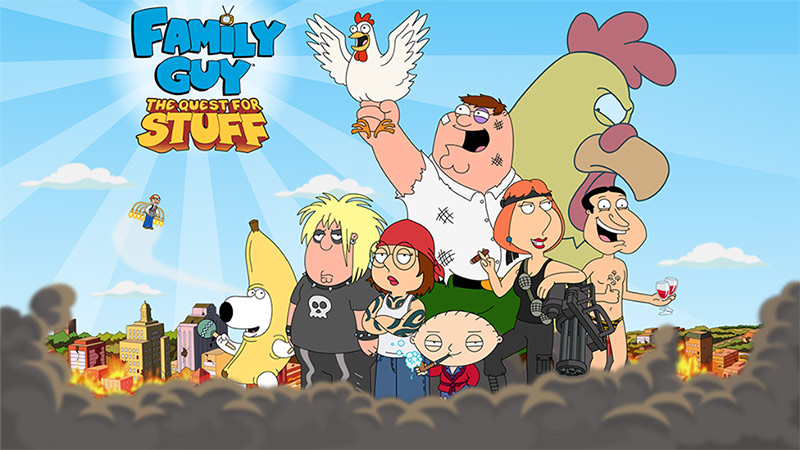 A staple in the stoner community. It's got cut aways which are great for our super short attention span, the sarcastic humor and obnoxious attitudes make Peter and his family an enjoyable comedy. The Griffin family gets in to far too many odd situations for real life but how funny is it to watch Peter fall over or Stewy trying to clone himself?
---
Bob's Burgers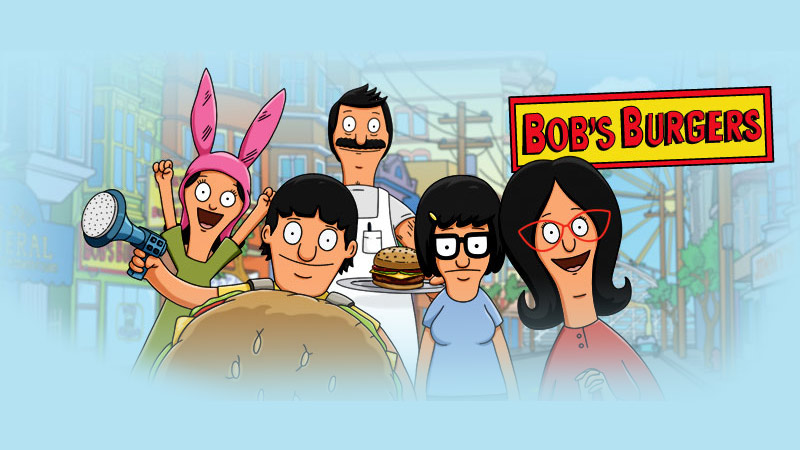 There isn't anything much better than weed, cartoons, and food… Especially burgers… Bob's Burgers! This cartoon borders the lines of super awkward and hilarious. Tina weirds me out a little bit with her extremely awkward butt touching and slow dancing with the rival restaurant owner's son. But Jean is definitely my favorite, especially with his triangle dance. I definitely recommend you follow the adventures of Bob and his family as they go about their daily burger duties like trying to pay their rent to Mr. Fishoder, their landlord.
---
Adventure Time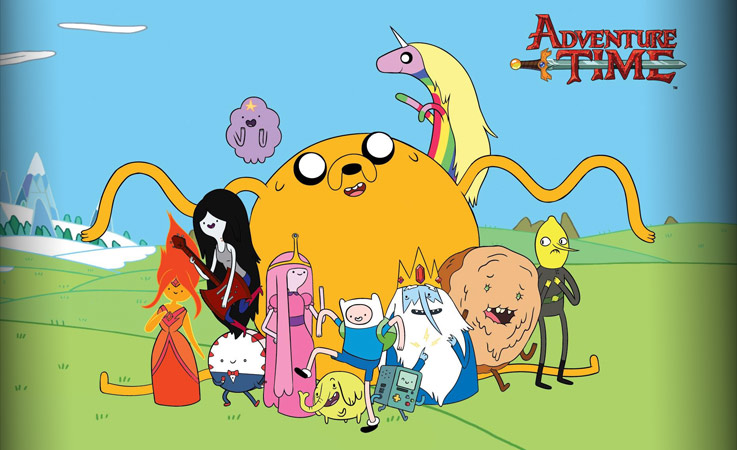 There aren't many new cartoons that come out that people seem to like but when Adventure Time hit the television, it's been a sensation. I watch this show constantly. The only thing I actually hate about it is that the length is far too short. I definitely want more then just eleven minutes with Finn and Jake as they battle the remains of a post-apocalyptic world that's full of characters that are made out of doughnuts, candy, and cats with phantom limbs that know ALMOST everything.
---
South Park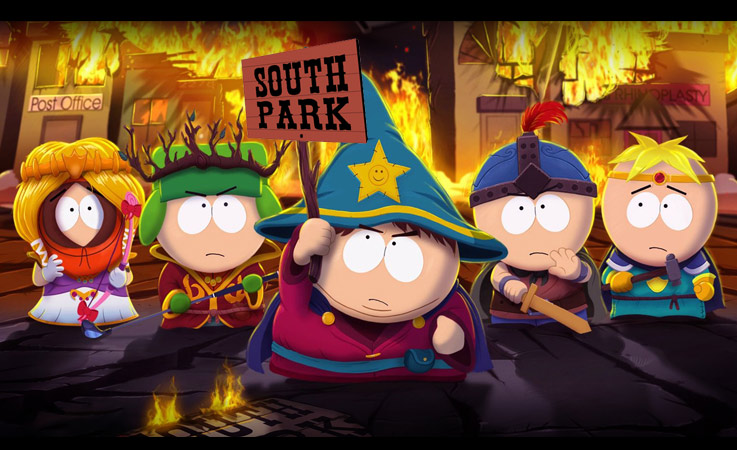 If you smoke pot and don't watch South Park, I'm not quite sure what direction you're going in! South Park is one of my all time favorite shows. It's hilarious, sarcastic, and rude… All three combined makes an awesome show full of stabs at mainstream media and the like. Why bother watching the news when you can watch South Park and see what's happening in the world in a much more lighthearted way. You know, since the news seems to be all about the sad stuff. We could at least get a little bit of a laugh with our bad news.
---
American Dad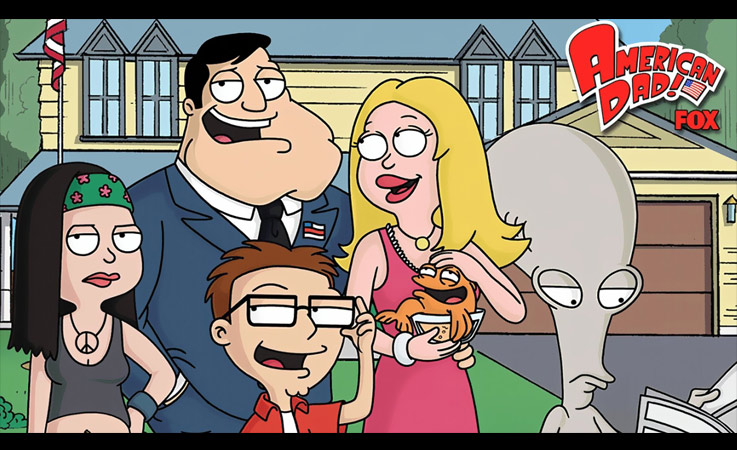 Of course there are the others like American Dad and the Cleveland Show and Robot Chicken. Like I said before, there are so many cartoons out there that it's kind of hard to choose. My personal favorite would have to be Adventure Time. It's cute, funny, and trippy all at the same time. The other shows are great as well. Maybe it's time to get stoned and watch an episode of each!
Now it's time to get dressed to impressed ladies and gentlemen!

This is high fashion stoner clothing at it's best so hit that bong, roll that joint, and throw on these beyond awesome Higher State of Mind T-Shirts, because you live by it.
Best Cartoons To Watch While Stoned; Stoner Blog