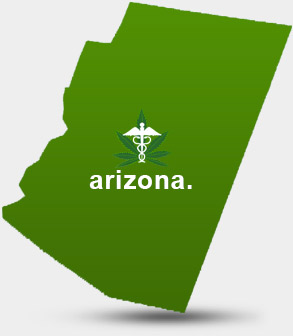 The Law
On November 2nd, 2010, 50.13% of voter's approved Proposition 203, the "Arizona Medical Marijuana Act". Patients with a doctors certification may possess and use marijuana. Marijuana can grown, or be obtained from a registered nonprofit dispensary.
---
Conditions
Cancer, glaucoma, HIV/AIDS, Hepatitis C, ALS, Crohn's disease, Alzheimer's disease, cachexia or wasting syndrome, severe and chronic pain, severe nausea, seizures (including epilepsy), severe or persistent muscle spasms (including multiple sclerosis).
---
Possession/Cultivation
Patients and care givers can have up to two and a half ounces of marijuana every fourteen days. Patients who live 25 miles or more from a dispensary are allowed to grow up to 12 marijuana plants as long as they are enclosed and locked.