Alaskan Thunderfuck Sativa
THC content 15-33%
Holy Smokes, Alaskans mean Business!
Alaskan thunderfuck, otherwise known as Matanuska tundra or Matanuska thunderfuck is not just known for having an incredibly awesome name, but incredibly awesome effects too. This strain originates from the Matanuska Valley in Alaska hence its other names. This is a very useful bud to have around when a hard day's work gets to your head because it specializes in migraine relief and is just what the doctor ordered. It also alleviates pain in general and depression. This strain was bred specifically for potency and the goal was achieved.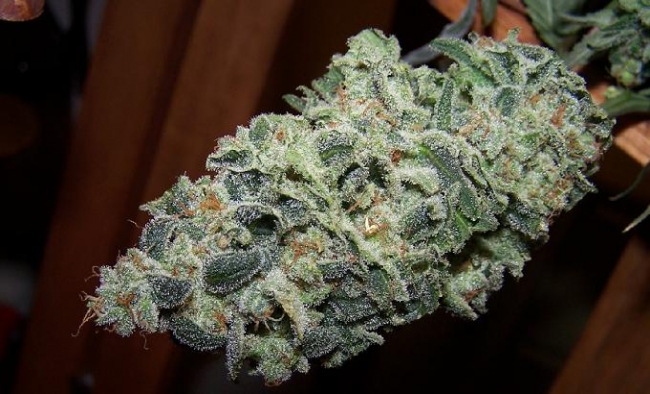 The Review:
The potency of Alaskan thunderfuck is rare and a prized smoke to get your hands on. You better believe this sativa packs a bulldozer punch on your high. It's lengthy and bred to satisfy, one could easily manage to stay high the entire day with only a few smokes and be in the sky. It results in you running laps around yourself then collapsing in the dream realm without a care in the world, just perfect. The smell can be a bit like old potpourri, but fruity none the less. The taste is very thick with a harder feel in the smoke so coughing may be inevitable when taking that vacation to Alaska.