The Stoner Bowl
The irony and awesomeness of the 2014 Super Bowl is being celebrated by stoners everywhere after the games on January 19. Surprisingly enough, both teams advancing to the Super Bowl this year just happen to be teams from the two states the legalized marijuana as well. This Super Bowl will consist of the Denver Broncos and the Seattle Seahawks, facing off in what NORML executive director Alan St. Pierre jokingly called the "Super Oobie Doobie Bowl".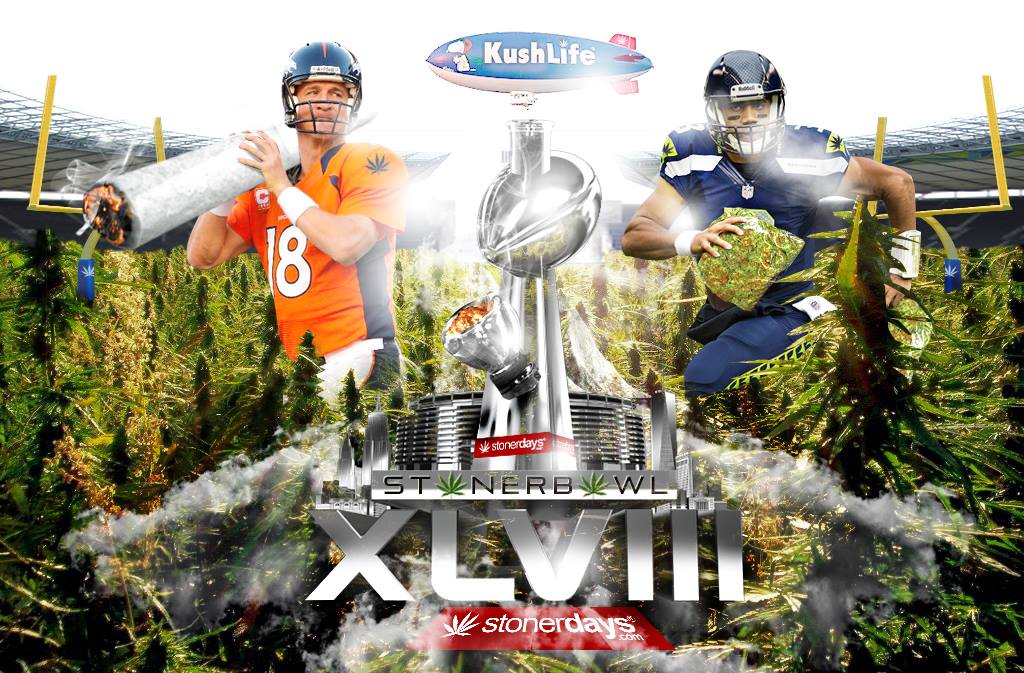 Earlier this month, StonerDays released an article spotlighting the NFLs fight with cannabis, seeing as how the sports league requires players to refrain from indulging in "illegal substances". But since the plant is no longer illegal in CO and WA, a lot of people are beginning to think that maybe the payers shouldn't be penalized for using cannabis, since the drug neither helps nor hinders the performance of the players. Especially since football is such a brutal sport, filled with injuries and concussions, players could actually benefit from using cannabis in their routines, and that includes adding it to their diet in the form of cannabis juice, which is extremely good for the human body.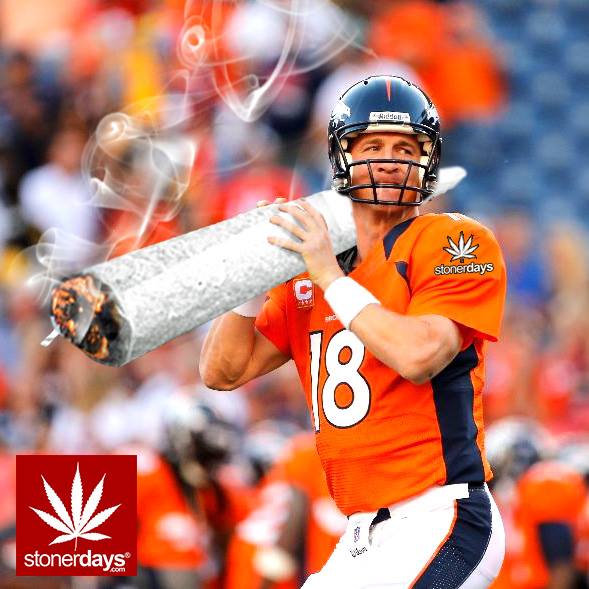 Another serious matter that seems to be apparent in the football industry? The alcohol. Billboards, commercials, half time shows. Whatever the case may be, chances are that beer is sponsoring it. Anheuser Busch is one of the biggest sponsors of the NFL and everyone knows that the majority of Super Bowl commercials are beer based. The promotion of drinking is rampant at these games, yet drunk driving is not only extremely illegal but very dangerous, to those driving and those unfortunate enough to be near the driver when they're behind the wheel.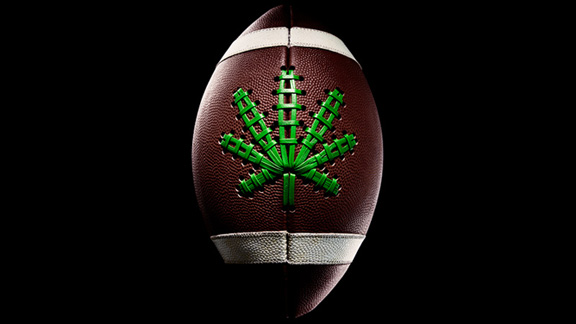 Stoners everywhere are excited about this legal-weed-Super-Bowl. Photos of a football with a pot leaf stitching have been circulating social media, as well as memes about the Pot Bowl. It's going to be interesting to see if there's a spike in ratings for this game. Perhaps stoners are expecting a lot more 420 friendly propaganda or just to watch for the clever jokes that are sure to be said by the announcers, it's a safe bet that more stoners will be watching this specific game over any other!
The Stoner Bowl