Ten Marijuana Edibles That Look Like The Real Deal
Posted by: marijuana.com
The guys at marijuana.com put together a delicious list of  Marijuana Edibles for use to drool over.
As marijuana moves mainstream, the rise in branding will come along with it. Cannabis lends itself very well to pun-filled named, and ganjapreuners use of these catchy play-on-word slogans can be seen no better than in the Edible (Medible) sphere of the industry.
Whether you're looking to play a trick on Trick or Treaters (discouraged), or simply want to spice up your next party or picnic with fun treats, here's a list of ones that you can easily disguise as "normal" food. Once unwrapped, all of these these Medibles appear to be normal, every day snacks:
1. The Kif Kat
Breakme off a piece of tha–not so fast. In 2007, the DEA rained down on this edible purveyors parade, putting an end to this line of medibles. A lawsuit waiting to happen, the line also included other puns on mainstream candy bars, like the "Buddhafinger," "Rasta Reeses," and "Tri-Chrome Crunch Bars." Halloween got a lot lamer.
2. The Krondike Bar
3. BENilla Wafers
No benydryl brownies here–just buds.
4. Dixie Chills (by Dixie Elixir)
Just remove the wrapping…and avoid magic shows.
5. Kush Cake Pops
Give one to your Health teacher for Christmas.
6. Caramel Potcorn
Suggested Use: Genius Prank on a Former Client or a current one with a sense of humor and penchant for buds.
7. Oh Wee Oh's (a clever way to avoid a lawsuit)
Double Stuffed With The Good Stuff.
8. Stoney Ranchers
Jolly Gems can be found in many dispensaries. Chewable ones are a necessity.
9. Hash Honey
Apples & Honey never tasted this good. For the Jewish Stoners, it's Rosh Hoshana, 24/7/365.
10. BHOmb Sauce
Everything tastes better with BBQ Sauce. Everything tastes better with weed. Together? Game over.
All photos come courtesy of WeedMaps.com and can be found by searching for the edible's nams on WeedMaps.
Honorable Mention (cause its clearly a fake):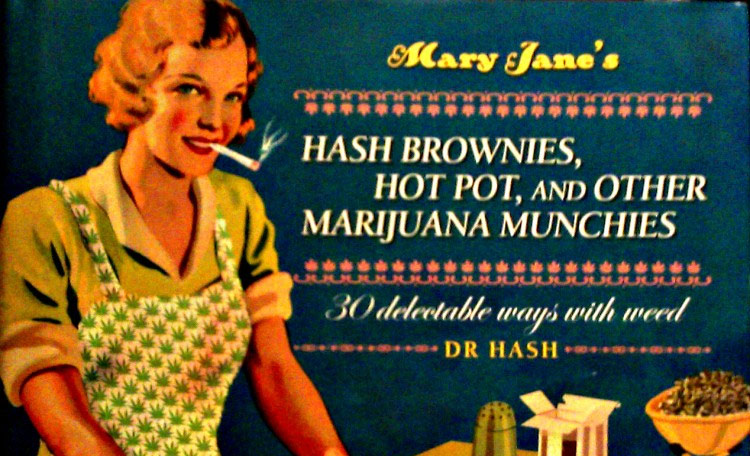 Ten Marijuana Edibles That Look Like The Real Deal