On A Mission To Save Lives. StonerDays Announces Launch of Non-Profit My Little Leaf
Cancer in its many forms has been a thorn in humanities' side for far too long causing immense suffering and taking the lives of far too many, and included in these casualties are the youth.
My Little Leaf is making a difference in the lives of children. The most important and monumental thing to know about Cannabis Sativa is that it's a healing herb. As the years progress we've been collecting more and more information on just how beneficial Cannabis is in the world of medical advancements, including countless success stories involving ailments like anxiety and depression, but this flowers' healing abilities transcend beyond mental blockages and does wonders for physical diseases as well.
My Little Leaf is solely about helping our future aka kids fight this disease through cannabis.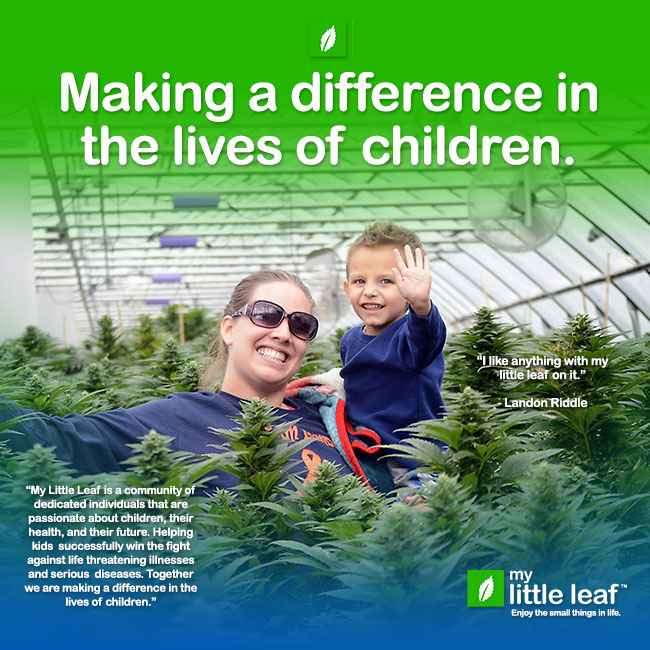 Chemotherapy is the widespread method doctors and hospitals use around the world to "treat" cancer and in more cases than not can cause much more harm and a plethora of heart wrenching side effects that can cripple the life of a once otherwise strong and healthy adult not to mention a a small child.
Side effects of chemo include:
nausea & vomiting
appetite changes
infection
hair loss
nerve damage
My Little Leaf CBD Non-Profit. Cannabis soothes nausea like a snake charmer and also increases appetite allowing a patient to maintain a healthier immune system and better chances at fighting infection.
Lets take a look at the resilient fighter Landon Riddle and his amazing progress in he and his family's journey to fight cancer with cannabis. Landon was first diagnosed with leukemia in 2012 when he was just 3 years old. After 45 days of starting chemotherapy Landon was forced to use a wheelchair, had no strength to walk and even stopped talking as well. It was clear that his health and emotional state were taking a toll. Soon the amount of pharmaceutical meds increased to Oxycontin, Fentanyl, Morphine, Ativan, and Zofran due to the many side effects of chemo radiation.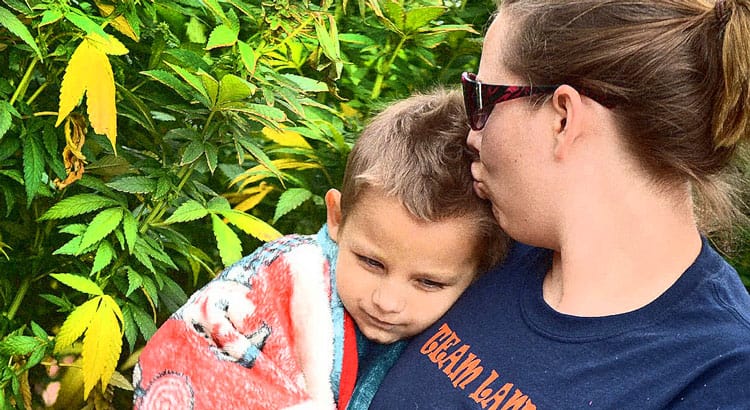 Watching their child's health decline forced his mother to explore other options…and you guessed it Cannabis it was! Just three and a half months after Landon was gifted with THC pills having a mixture of both THC and CBD in January of 2013 he received his last blood and platelet transfusion that he used to have to receive every 4-6 days. The oil in the pills is made up of 5 different strains that are constantly rotated so he doesn't build up a tolerance and never has to increase his dosage.
Now it's 2020 and the amazing Landon Riddle is 9 years old, 7 years in remission, and 5 years chemo free. Its safe to say that he is the first child to cure his cancer through cannabis.
Through My Little Leaf we plan to embark on the mission of making him the first of millions of children who struggle with their battle with cancer. Following this launch hence forth we'll be donating 15% of all proceeds collected to help kids fight cancer through cannabis. Together we can make a difference and put countless smiles back on our children's faces.