Stoner Cookbook; Hemp Brownies
When people think of brownies, they don't usually think of them being too healthy. However, that thought is about to change thanks to the addition of hemp seeds in to the traditional brownie recipe. With the recent explosion of hemp knowledge and support, more and more people are beginning to incorporate hemp in to their diets, more specifically the seeds. The seeds of the hemp plant are the most helpful part, containing an excellent source of vegan protein, dietary fiber and all essential amino acids, plus the added benefit of antioxidants, vitamins, and minerals.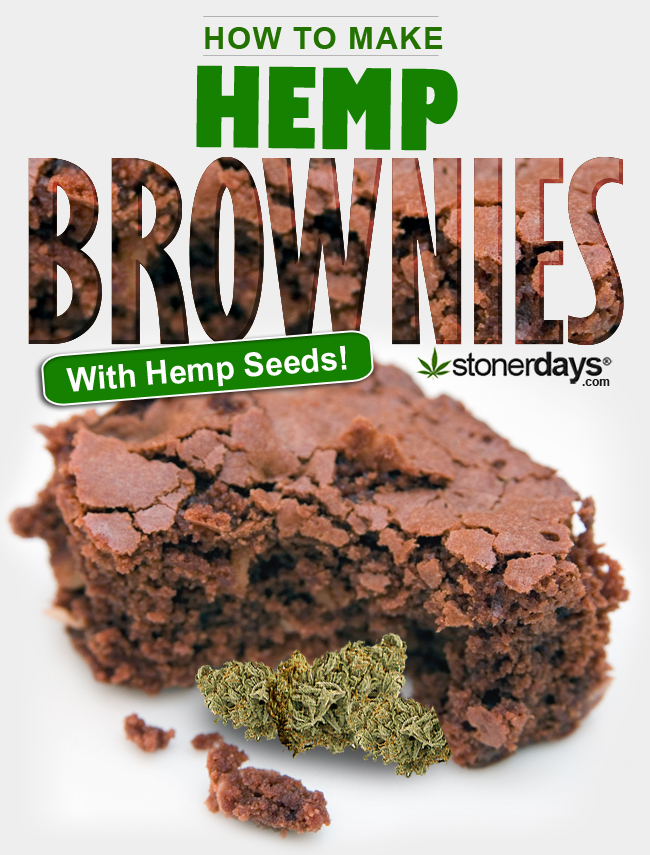 Not only are hemp hearts an extremely nutritious part of a diet but they are also gluten free and are considered a raw food, plus they never contain allergens. The hearts aren't nuts either, leaving them to be enjoyed by basically everyone. They can be eaten raw like peanuts or added to snacks like cereal, yogurt, or fruit salad. Taste-wise, they resemble sunflower seeds so if you enjoy those, you'll definitely love the taste of hemp hearts. And if you don't, simply juice them and drink them as a shot. It may taste bad but the health benefits are worth you taking a shot of something that doesn't taste very good!
The recipe for these hemp brownies is extremely easy, not to mention no bake! With only six ingredients to gather up, even the stoniest stoner can pull these off and make them taste amazing! You can store these treats in the fridge or the freezer if you like them chilly. This recipe makes about 9 servings so be ready to indulge in these delicious snacks that also happen to be good for you!
Gather 1 1/4 ounces of raw,
shelled hemp seeds,
1/4 cup of raw unsalted walnuts,
1/4 raw cacao powder,
1/8 teaspoon of fine sea salt,
12 pitted dates, coarsely chopped,
1/2 a teaspoon of vanilla extract.
Set aside two tablespoons of hemp seeds in a small owl. Take the remaining hemp seeds, cacao powder, salt, and walnuts it to a small food processor and pulse for 10 seconds until the mixture is finely ground. Take half of the dates and the vanilla extract and add them in. Puree everything for about 15 seconds and then move it to a mixing bowl. Form 15 to 18 small meatball sized balls and roll them in the remaining hemp seeds to give the a nice covering. Set the balls in a container and let them sit in the fridge for about two hours. You can enjoy them then or wait and store them in the fridge like stated above! Enjoy!
Stoner Cookbook; Hemp Brownies