V-Syndicate is more known for their rolling trays, but our favorite product is actually their stash jar. The SmartStash Jar checks all the boxes when it comes to weed storage. This is a beautifully designed stash jar with extra features that only enhance an already excellent product.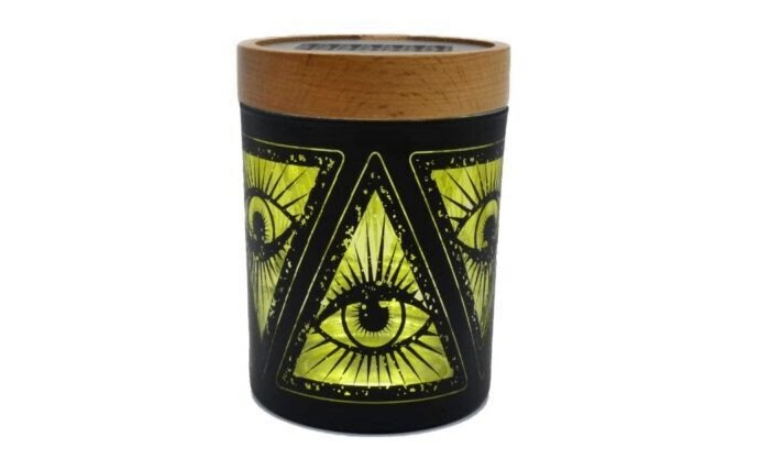 V Syndicated created the SmartStash as a way to keep dry herbs at the ideal moisture level. Every SmartStash includes a humidity pack, a built-in grinder plate, and a funnel to make rolling your perfectly kept herb a breeze.
These Jars come in three sizes. The small size (3.5" tall) can fit up to ¼ oz of flower, medium (4" tall) can fit ½ ounce, and the large SmartStash (5" tall) can fit up to a full ounce.
In addition to great functionality, V Syndicate has created what is probably the most visually appealing jar on the market. No matter what design you choose, you will end up with a striking and colorful image contrasted by a deep black background. 
I said earlier that V Syndicate is known for their rolling trays, and it is easy to see why. Stunning HD graphics of original artwork, high functionality, durable material, and affordable pricing helps V Syndicate stay on top of the rolling tray game.

All of their rolling trays come in small and medium sizes, as the large trays have been phased out. The small sized trays are enough to get the job done, but we recommend going with the medium rolling trays if you want to stretch out a bit. 
Whether you are looking for a basic metal tray so that you can roll on a budget, or are looking to go deeper into your pockets to get a beautiful wooden tray, you can't go wrong with any of these V Syndicate trays.
2-in-1 products are always the best, and these hybrid rolling trays are no exception. These rolling tray combos provide a solid metal tray as well as a silicone mat. These trays are the peak of functionality, and are guaranteed to make any stoner happy regardless of whether they prefer flower or oil.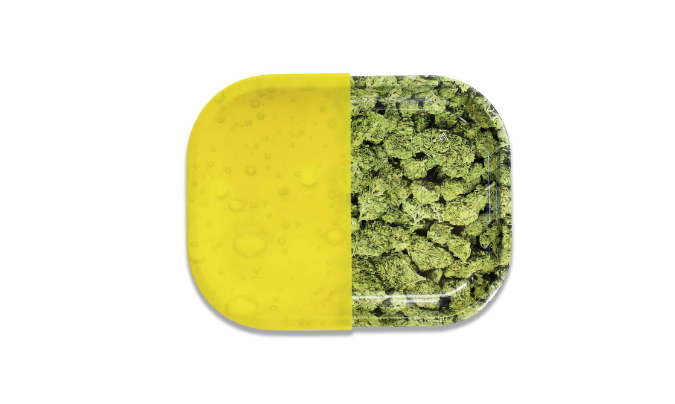 The non-stick silicone dab mat nestles perfectly into the metal rolling tray, leaving you with a dually functional tray that is super easy to clean. And you can't forget about the beautiful original graphics that seem to be standard on all V Syndicate products.
These "Hybrid Rollin' Trays" come in two sizes:
Small 7.5" x 5.5" x 0.5"
Medium 10.75" x 6.5" x 1"
No matter what V Syndicate product you get, you will be happy. It's easy to see why V Syndicate has become one of the most popular brands in the smoking accessories industry.