Kid Cudi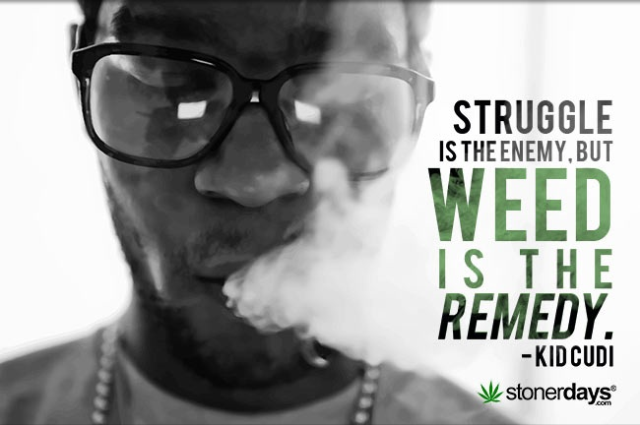 And struggle is the enemy, but weed is the remedy. And if you get lonely boy you can just roll up a dutch and keep your head high. Wanna see home, look at the sky. Remember you're not strange but you are not the same, mane.

Stoners would have to agree that Kid Cudi is a musical icon for stoners all around the universe. His beats and lyrics are genius and heart felt, deep from the soul to expand the minds of the bong smoking toker in all of us. Everything about this hip hop recording artist screams unique individual. He is signed under his own record label, Wicked Awesome Records and Republic Records. He blew the hip-hop crowd out the water with "Day n' Night" in 2009 on his studio album Man on the Moon: The End of Day and now in 2013 he is still at the top of his game releasing the hit single "Just What I Am" on his album Indicud.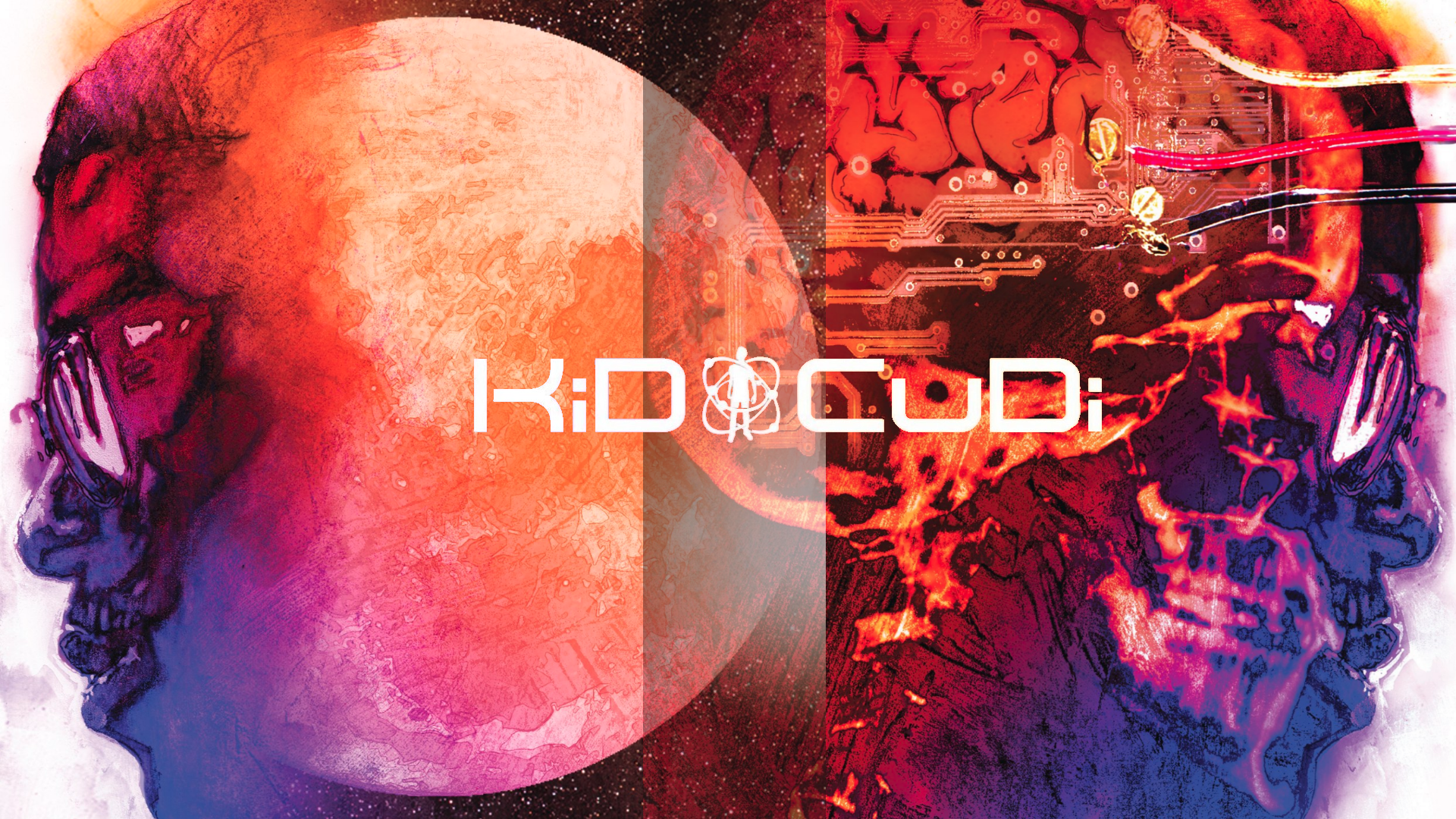 Stoners smoke a fatty and sing along to Kid Cudi's song, Marijuana, as we dive into the life of Scott Ramon Seguro Mescudi.
"Pre Pre Pretty green bud all in my blunt. Oh, I need it, We can take off, yeah. Oh, I know you wanna smoke. Marijuana. I know you wanna smoke."  
Kid Cudi's Early Years: Kid Cudi was born by the name Scott Ramon Seguro Mescudi on January 30, 1984 in Cleveland, Ohio. He is the youngest of four children, including his two brothers by the names Domingo and Dean, and his sister, Maisha. Cudi is a mixed ethnicity of Mexican-Native American from his fathers side and African American from his mothers side. Sadly at Cudi's young age of eleven his father passed away from cancer, which later had a substantial effect on his personality as a musical artist. As a teenage he became quit the rebellious kid, attending Shaker Heights High School for two years then transferring to Solon High School where he was expelled for threatening to punch the school principal. He leaning towards rapping at the end of his high school career and later earned his GED. While continuing to rap he studied film at the University of Toledo, only to drop out after a year. He was then determined to join the good old US Navy but was denied acceptance due to his juvenile record.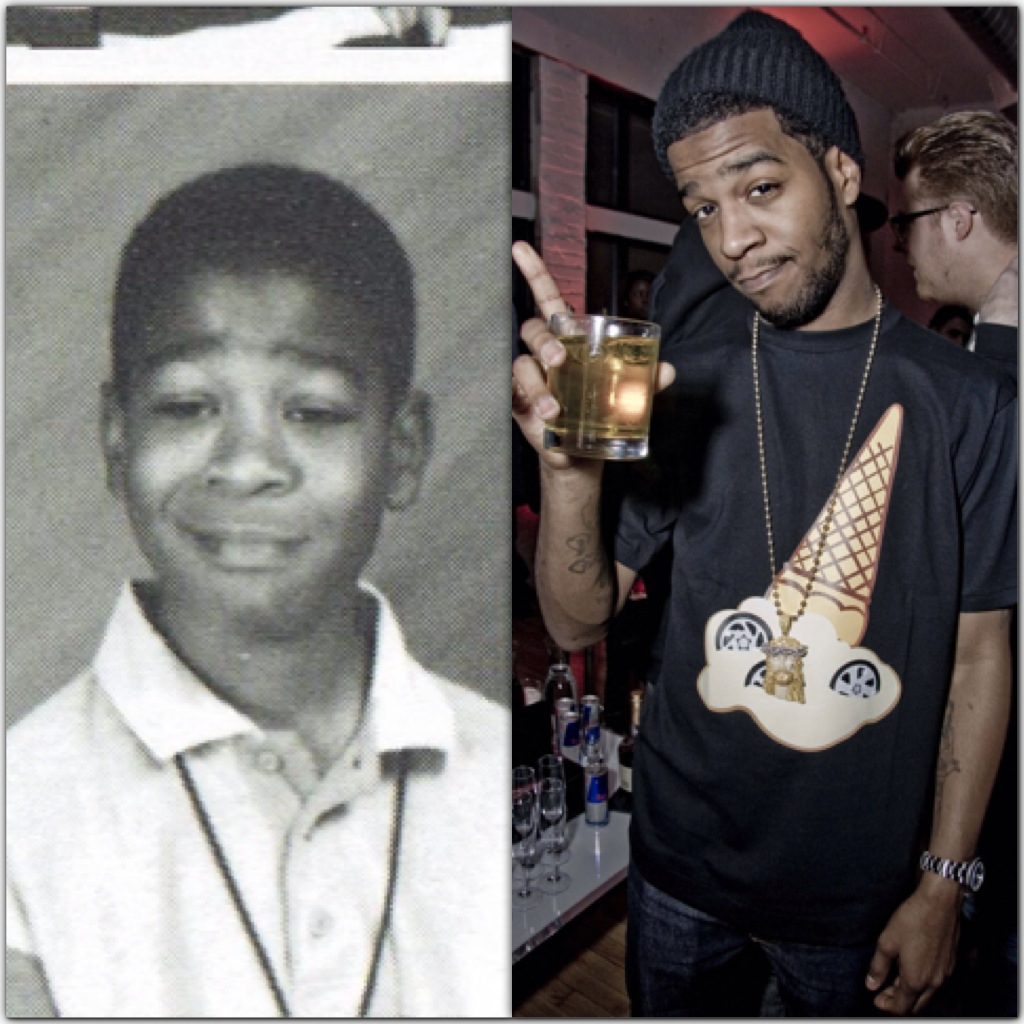 It makes me smile to see Cudi still has that same goofy smirk on his face, his true unique character shines through.
 Kid Cudi and his Music: Before moved from Ohio to Brooklyn, New York to pursue his career, Cudi explains: "I was working at this restaurant in Cleveland. There was this white dude in his 40s who was cool as shit and would tell me, "You're funny and people like you. You need to move the fuck out of Ohio and just do this." He did just that, bounced! But he still holds dear to his roots of Cleveland from what you hear in his lyrics.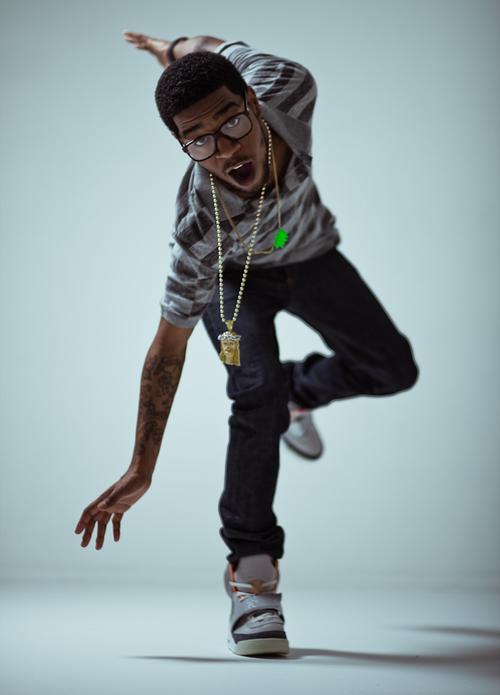 In 2006 his Uncle passed away with whom he had been living with while in New york. Prior to his uncles death, Kid Cudi and his Uncle had been fighting over Cudi being kicked out of the house. He was bitter towards him over the situation and never had a chance to apologize, which inspired his first hit song "Day n' Night". The hit single popped off in the hip-hop world and in 2008 Kid Cudi released his first mix-tape: A Kid Named Cudi with the hit track "Day n' Night". His mix-tape caught the eye of Kanye West which lead to Cudi being signed to GOOD Music.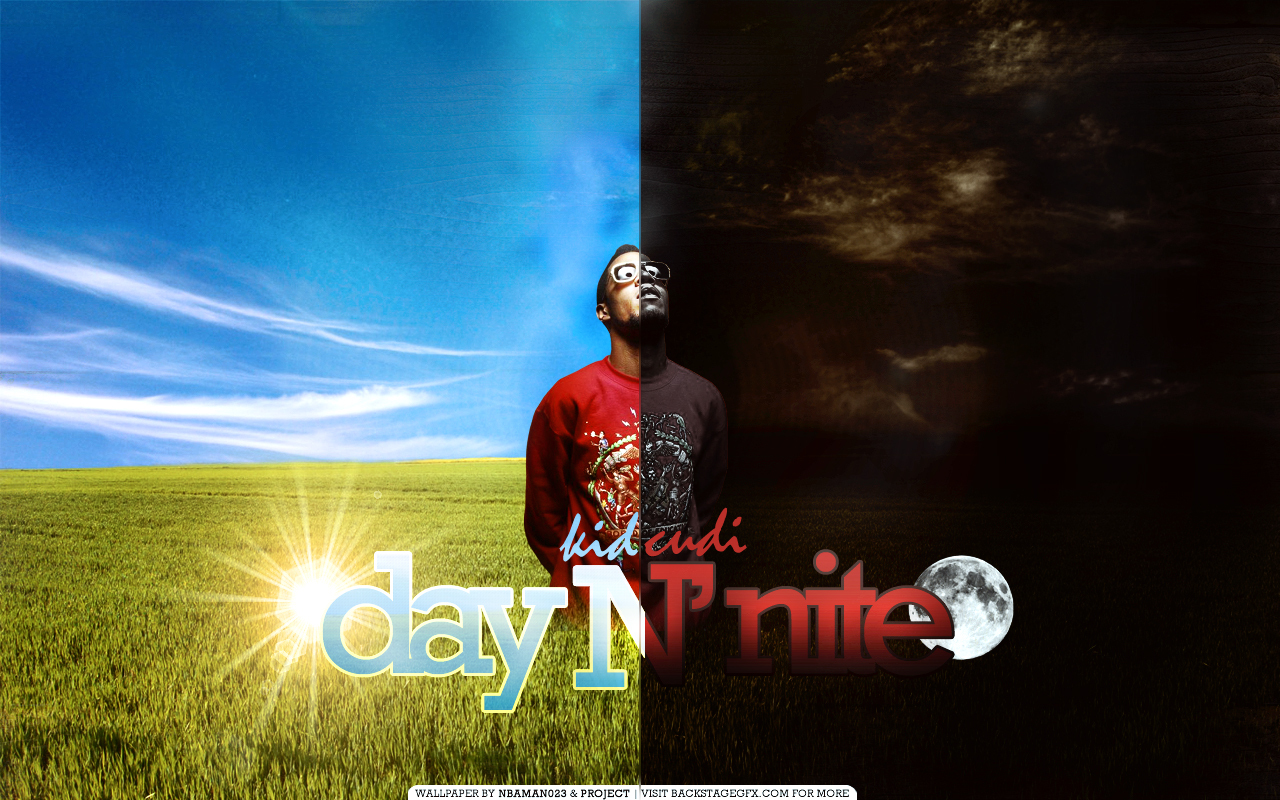 Kid Cudi released his first studio recording album Man on the Moon: The End of the Day in 2009 with hit songs including: Sound Track 2 My Life, Day n' Night, Alive, and Up Up and Away. Also in 2009 he was featured on the Jay-Z album The Blueprint 3, on the song "Already Home".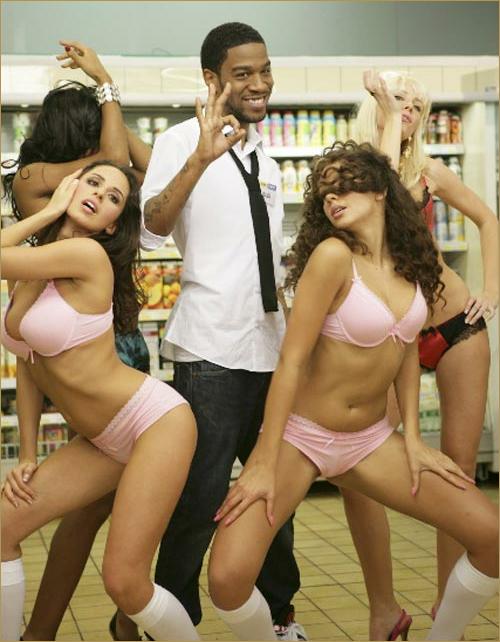 When 2010 rolled around everybody was walking around singing to Kid Cudi's songs. Whether it was a collaboration with other chronic stoner rappers: Snoop Dog, Drake, Kanye West or one of his own, Kid Cudi definitely made an impact in the music world.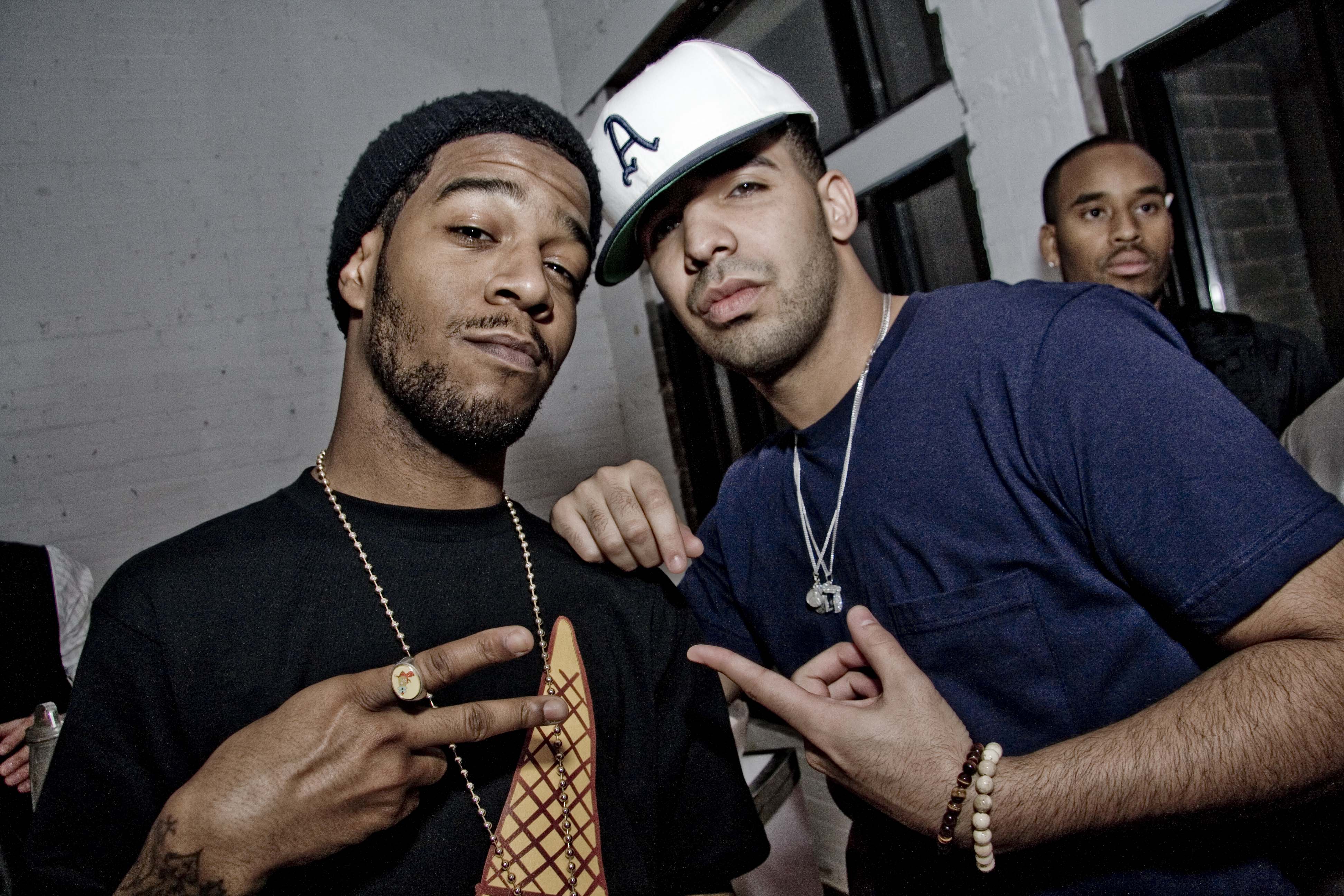 On April 2011 while doing a performance at The Roseland Ballroom in NY, Kid Cudi announced that he would be launching his very own label by the name Wicked Awesome Records.
In the early beginning of 2013 after a lot of hard work producing, he released his new rockin' album Indicud. Indicud includes my favorite lead single titled "Just What I Am", featuring his friend and longtime collaborator King Chip. The song is freaking amazing if you ask any stoner! Lyrics from the song include:
"I'm just what you made God, not many I trust, I'm a go my own way, God… Early in the morning, I'm wakin' bakin, drankin', contemplatin', ain't no such thing as Satan, evil is what you make it… On the way I'm burning kush."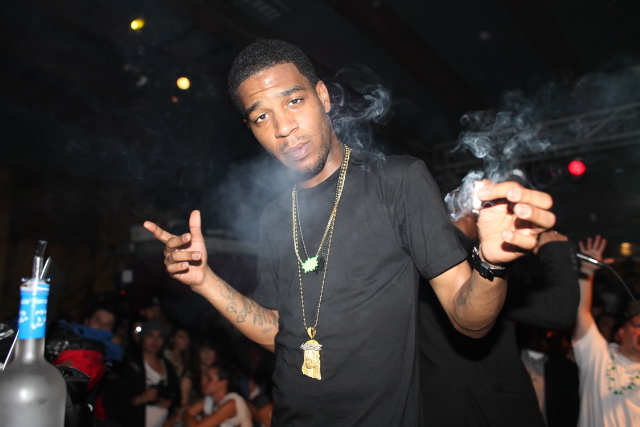 All throughout Kid Cudi's lyrics you will hear him expressing his love for marijuana. Stoners everywhere know he is around the stay for good and I personally can't wait for the next chapter in his life of music. Kid Cudi forever. Blast that shit and stay blazed!
Back to the Stoner Blog
Kid Cudi