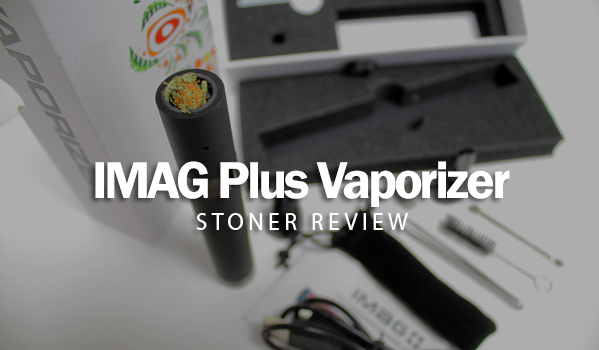 Only the very best devices in the world make the cut onto Wizard Puff shelves. The IMAG Plus is the first and only pen style vaporizer that meets our strict standards for quality and reliable performance, and I could not be more excited. The IMAG Plus is the vaporizer pen to purchase and is hands down the best option in the pen style category.
Design
Sleek, sexy and constructed of only high quality materials, the IMAG Plus Vaporizer is as well built as the FlowerMate V5.0S and offers a very similar operation and maintenance. No space is wasted allowing the device to be both lightweight and ultra minimal. Everything is near perfect in the design of this Pen Style Vaporizer. Hopefully we'll see a more premium mouthpiece option in the future! 4.5/5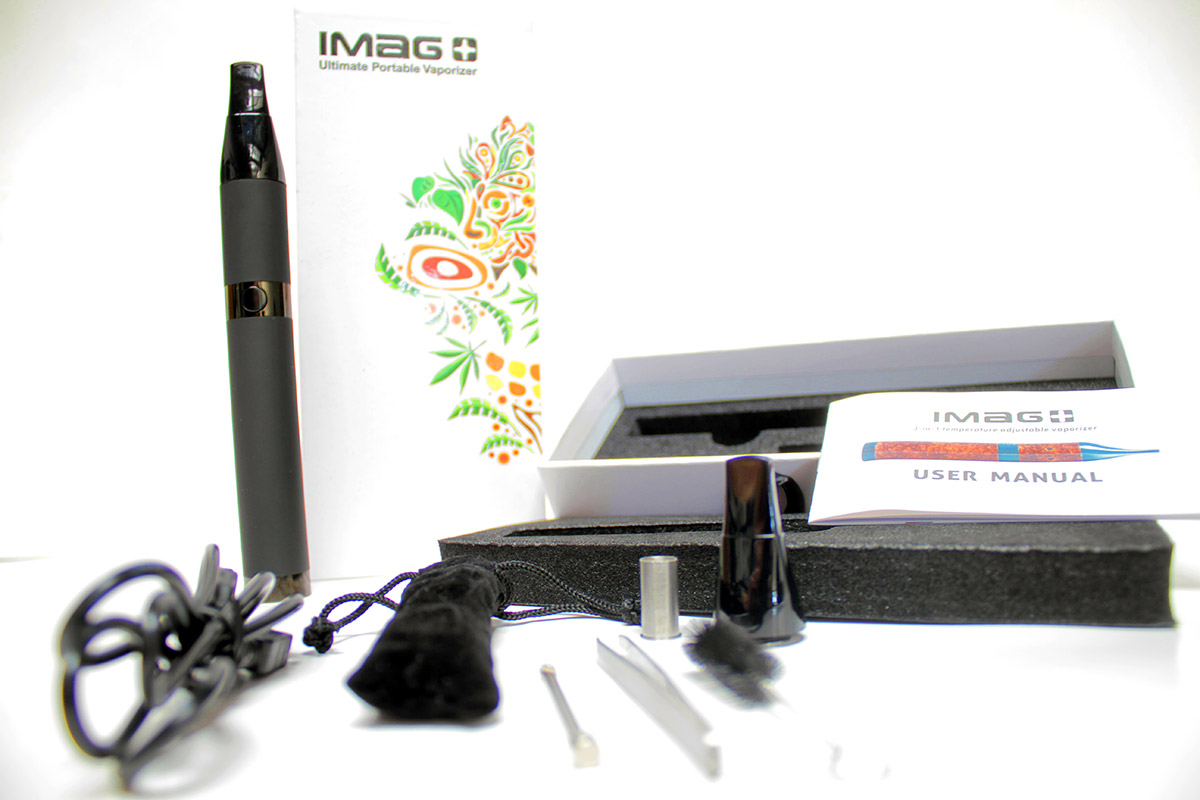 Vapor Quality / Herb Efficiency
Three temperature settings allow the user to get the most out of their dry herb material by starting on level one and ending on level three. Draw resistance is balanced and highly enjoyable, the baking chamber offers full and even vaporization of dry herb material and is really efficient. Huge clouds of vapor from the IMAG Plus… it slightly outperforms the FlowerMate V5.0S! 4.5/5 (Outstanding performance. Seriously wow.)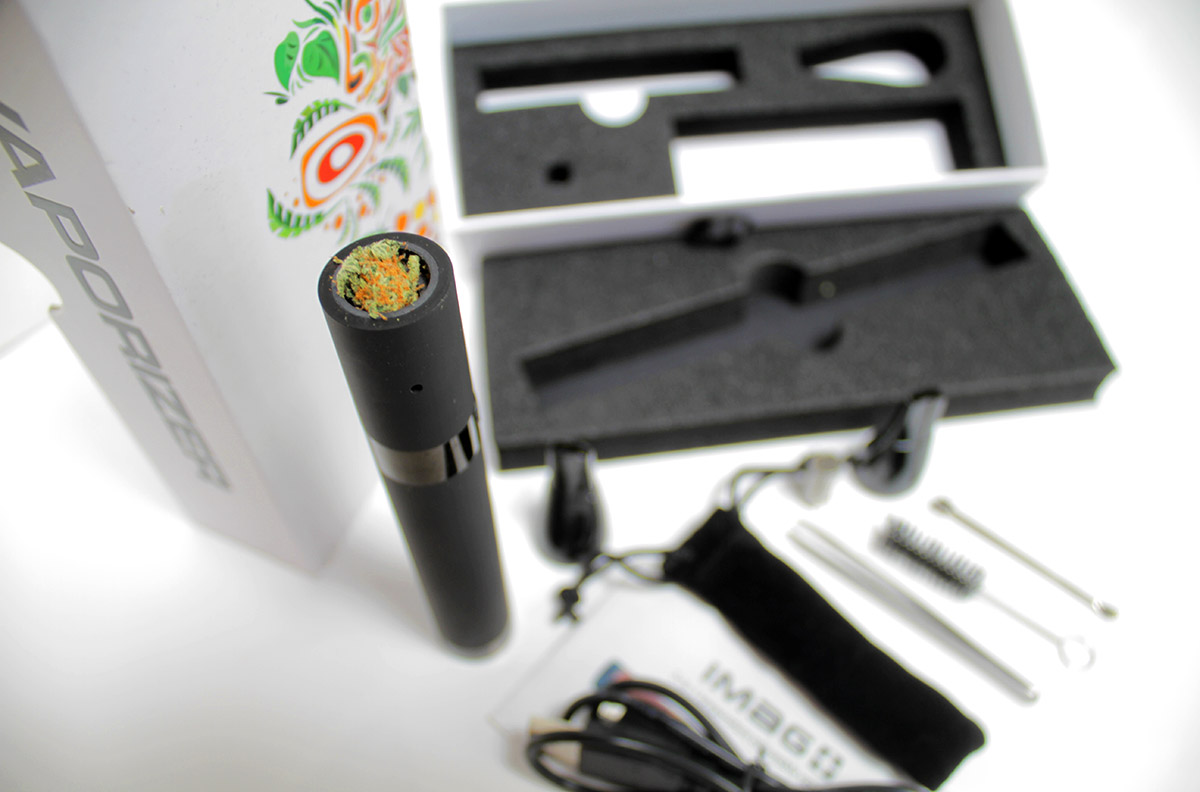 Practicality
The IMAG Plus is the slimmest and most discreet portable vaporizer option available. One button operation, three temperature settings and a solid and consistent heating chamber make this device near perfect in terms of practicality. An average 2200 mAh battery life is the price you pay for the ultra slim, ultra discreet form factor. The size and ease of use of the IMAG Plus makes it a device that I can see you using every single day, on-the-go, no problem. (The FlowerMate V5.0S offers more than double the battery life and is still discreet) 5/5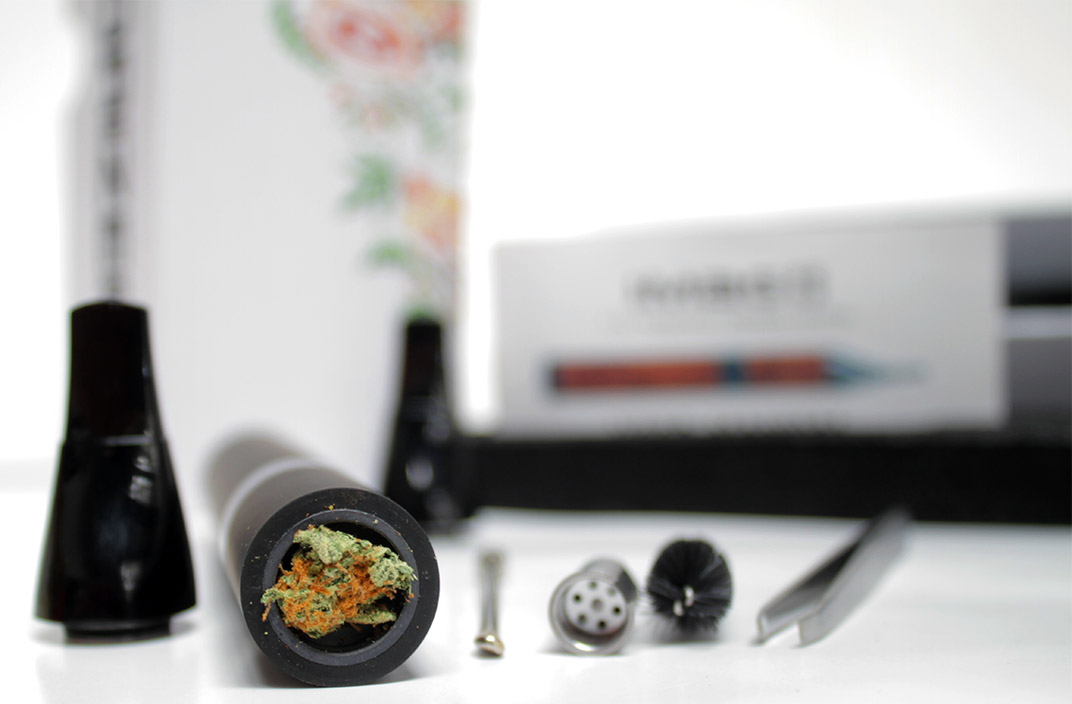 Value
$90 is a fair value for the IMAG Plus. Many, many pen style vaporizers have tried and failed to create a genuine and effective vaporization experience, the IMAG Plus is the first pen style device to actually perform as advertised whilst being a robust and rugged instrument. The IMAG Plus offers a truly premium experience in a revolutionarily small form factor. 4.5/5 (90$ for only 2200 mAh battery life is still a little steep)
Final Verdict
The IMAG Plus is pretty much identical to the FlowerMate V5.0S but much, much slimmer and even more discreet. It offers about 30-40mins of actual vape time and has the convenience of micro-usb charging (any USB port will do). I highly recommend you grab a car charger and extra cables so that your device is ready to rock and roll at all times.
– Mr. Puff
Hey if you want to pick one of these amazing vaps check them out at www.wizardpuff.com
IMAG Plus Vaporizer Stoner Review