How To Overcome Online Dating Anxiety With Cannabis?
Online dating is rapidly becoming a standard way to meet someone for a relationship. Let's face it: with over 7 billion people on the planet, and the instant connectivity of social media, our social circles extend far beyond personal contacts. Why shouldn't our dating pool? With work, family, and the multitude of tasks that take up our daily lives, many people simply need a more efficient way to find someone who is also looking for love.
A change of scene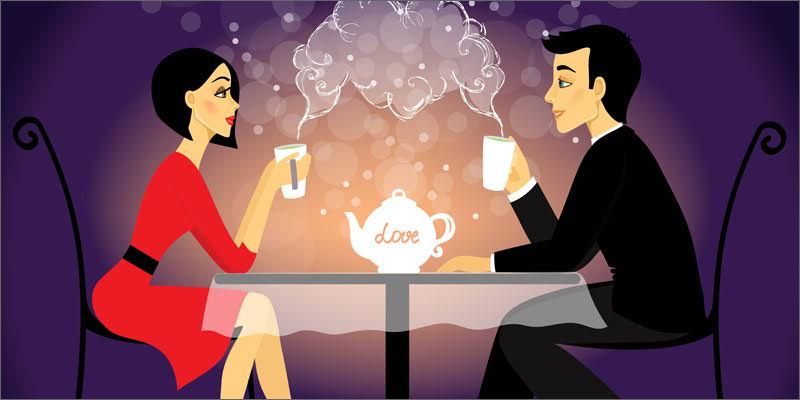 It used to be that we met that special someone through a mutual friend, in the store, at church, or a social scene. But finding a match that way left your options fairly sparse, and could take years to bear fruit, if ever. With the Information Age, computers help us do everything faster, and more efficiently, right? Why search the local bar, when you can search the whole world in the same amount of time?
Online dating also allows us to be specific on who we are, what we want and save so much time in those first awkward dates by weeding out bad matches before ever meeting. With personality profiles and matching algorithms, we get to pick from a group of people custom selected to be better than random chance.
For those of us who have a different lifestyle, it can be even harder. If you are a cannabis user, fret not. There are sites designed specifically for cannabis users looking for love, and even mainstream sites like eHarmony have broached the issue of dating a cannabis user.So why isn't online dating a breeze? One word: Saturation.
Saturation and anxiety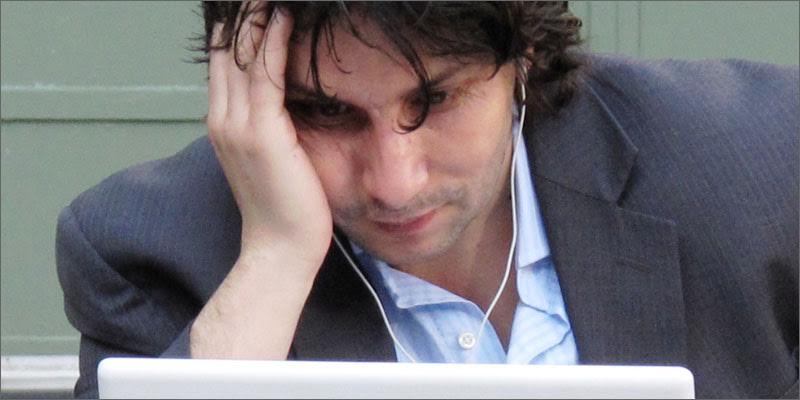 Most people who use online dating tend to fish for mates on a large scale, to improve their chances. Often, a person will have multiple accounts on different sites, hoping to improve their odds.Texting or email has become the way we first talk to a person. Waiting for the next message, or profile view can be nerve wracking. And rejection multiplied exponentially can be even worse.
I haven't received a text back in 2 hours. Are they busy? Are they talking to someone else?

What can I do to my profile to get more attention? Does my picture make me look fat or old?
The constant monitoring of winks and views, going back and forth between sites, and the pressure of vetting dozens or hundreds of potential candidates, pitting the virtues of each against the others, and hoping that by focusing on one we don't miss out on another, better option has become so profound that it has become its own obsessive disorder: Online Dating Anxiety Disorder.
How To Take The Pressure Off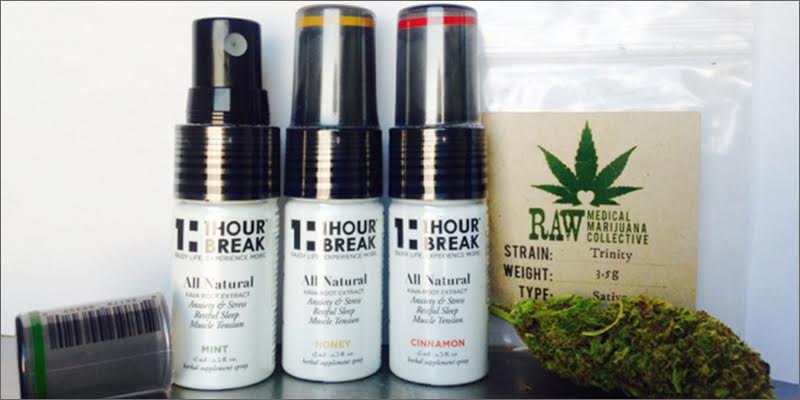 If you have trouble disconnecting, even turning off notifications while on an actual date, you might have ODAD. What do you do now? Try not to push yourself too hard, and stop treating love like a job. If you need a little stress relieving help that won't compromise your judgement or emotions, well we have an all natural solution for you called 1Hour Break. It will change how the world handles irrational online dating anxiety.
1Hour Break® is a California-based company providing all-natural remedies for anxiety and panic attacks. They've spent the last few years perfecting a breakthrough sublingual tincture made from highly concentrated extracts of organic Kava Kava, passion flower, lemon balm, and lobelia herbs.
Taking 1Hour Break® to relieve anxiety, panic or cannabis-induced panic attacks is simple. Anytime you feel anxious, all you do is spray 5 sprays (about 1ml) of 1Hour Break® beneath your tongue, wait ten seconds, and then swallow. Because it is absorbed underneath the tongue, it bypasses the digestive system, so the effects are felt immediately.
Kava Kava, sourced from the South Pacific, is the main ingredient and has been proven safe and therapeutic for relieving anxiety. It works by binding to various receptors in the amygdala that regulate feelings of fear and anxiety, and in turn promotes calmness, relaxation, and a sense of well-being. It's like getting a big hug from Mother Nature herself.
1Hour Break® with Cannabis: Supercharge your Buzz
I had the pleasure of trying 1Hour Break® Version 2.0 during a recent online dating experience. I was nervous meeting him but after just five sprays, I instantly noticed a numbing sensation under my tongue and felt my pulse slow down and my mind got that familiar calming sensation associated with Xanax.
It didn't affect my ability to think or do tasks but it did lower my heart rate noticeably and that alone slowed my breathing, cleared my mind and after 10 minutes I laughed at how nervous I was to meet my date- because everything suddenly felt right again. I went into this a skeptic but came out totally satisfied. I would recommend 1Hour Break to both cannabis and non-cannabis users.
1Hour Break® along with cannabis is simply the perfect all-natural combination – a no-brainer, in fact. Imagine experiencing a strong, uplifting, clear-headed buzz without any anxious side effects. You'll experience only the positive feelings of a supercharged buzz, and none of the negative.
As a special promotion, 100 lucky Stoner Days readers will have a chance to try 1Hour Break® Free on us, just pay shipping. Click HERE to redeem your Free Bottle! ($29 Value).
Missed out? Ask if 1Hour Break® is sold at your local dispensaries or find us on the new cannabis delivery app Eazeup. If you're interested in learning more about 1Hour Break®, visit their website at www.1hourbreak.com.
Have you been anxious online dating? Let us know on social media or in the comments