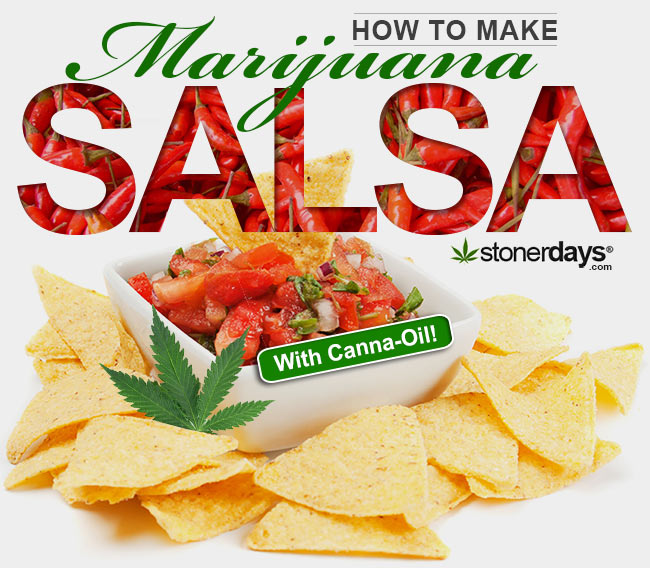 How to make Salsa with Marijuana:
Fresh vibrant veggies with a bit of spice and heat means tasty salsa. There are so many combinations you can put together, this being one of the greater ones. The high of this dish really seems to pop out at you in the presence of all the loud flavors. Salsa is really one of those breakfast, lunch, or dinner type eats, and even more so when you put put a little reefer in to wake you up.


1 bag of salted chips
4 Tomatoes
1 Ripe avocado
1 ½ Serrano chilies or jalapeno peppers (Serrano chilies are hotter)
¼ Cup of cilantro fresh
½ Of a Yellow onion
1/3 Canna-oil
½ Teaspoon of salt
½ Teaspoon of Ground pepper

 You'll need a large bowl to mix the salsa in. Begin by cutting the tomatoes, chilies, onion, and avacodo into small squares and finely chop the cilantro. Add everything together in the bowl with salt, pepper, and ofcourse canna-oil. Stir it all up together.

 It's as simple as that and you've got some kick ass dank salsa, enjoy!
Thats How to make Salsa with Marijuana!