Vaping is getting massively popular all over the globe, and it's one of the favorite ways of using CBD. However, not all CBD tinctures are made for vaping. Many of them are made from inferior quality ingredients that are not very safe.
Buying the perfect CBD vape juice for your needs requires a little bit of research. However, once you understand how to recognize a high-quality CBD e-juice, you will be able to experience all of the benefits it provides. So stay with us, and we'll explain how cbd vapes work and what benefits they provide.
CBD Explained
First off, let's explain what CBD is. It's a natural compound found in the cannabis plant, one of over 150 known cannabinoids. Cannabidiol or CBD is widely used today because it offers all kinds of health benefits and can minimize symptoms of various diseases and health issues.
Today, you can find all kinds of CBD products on the market, including edibles, oil tinctures, capsules, vape juices, hand creams, and many others. The substance is one of the most researched compounds on the planet, and we will soon see it becoming the go-to solution for all kinds of health issues.
CBD Oils Offer Pure Cannabidiol
CBD oil tinctures are among the most potent CBD products as they offer 100% pure cannabidiol. These oils can be used orally, but they can also be added to foods, drinks, and so on. With that said, CBD tinctures are not the same as CBD vape juices.
CBD oils designed for vaping are not oil-based, and they contain low doses of the compound. Like any other vape juice, they are made from the same food-grade ingredients, but CBD is only one of them. When buying your CBD vape juice, there are a few things you should keep in mind. For example, you want the product to have only the essential ingredients such as PG, VG, and CBD. Anything other than that means that the product might not be safe for inhalation.
Finding The Right Dosage
Picking the correct dosage for your needs is a very individual thing. There isn't any optimum dose for everyone, as it depends on your personal preference, body weight, and other factors. Once you take CBD, it is recognized and distributed throughout your body through the endocannabinoid system we all have.
With that said, one CBD vape cartridge usually has about 100mg of CBD. You intake between 1 and 2 mg with each puff, so you can experiment with how many you need to get the effects you want. CBD vape pens and tanks distribute more CBD, so you might need fewer puffs. It might take you a few days until you find the proper dosage for yourself, and when you do, you can gradually increase it over time.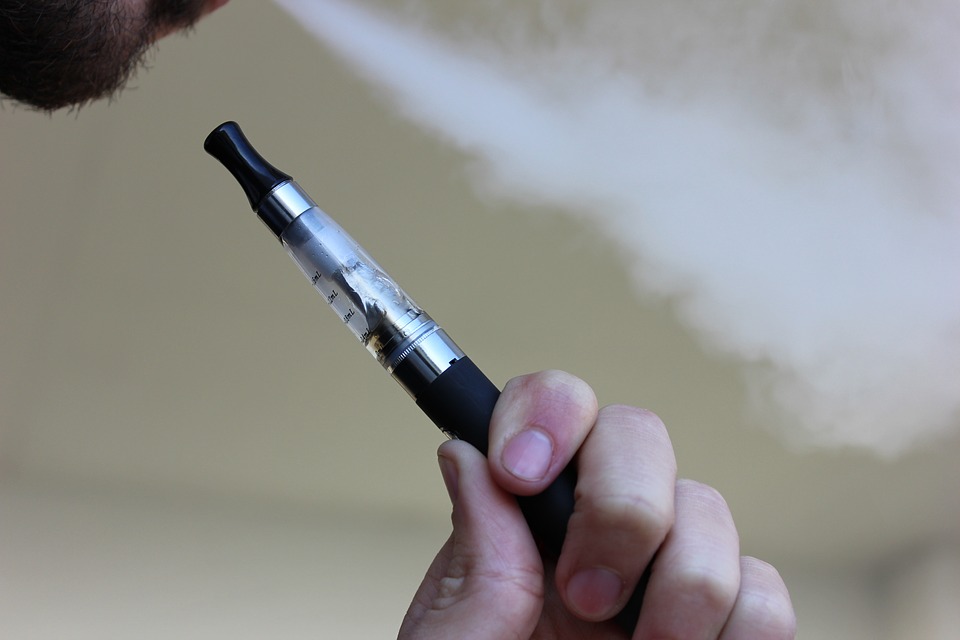 Image source: https://pixabay.com/photos/e-cigarette-vaping-1301664/
You should start with low doses of 2mg and increase it to 5mg in a few weeks. You should stop puffing the moment you feel the effects. Once you find that sweet spot, stick with it, and you'll be fine. Depending on your condition and needs, you can ramp up the dosage to 1000mg per day if needed.
The Effects Of Vaping CBD
CBD can help people suffering from chronic inflammation, anxiety, stress, lack of appetite, and many other health issues. It provides all kinds of benefits that are still under research, but it offers a ton of benefits, according to an endless number of anecdotal evidence.
It's important to know that CBD isn't psychoactive in any way. Its effects are more physical, but a small portion of users experience negative side effects such as drowsiness, sleepiness, and hunger. Compared to many other prescription drugs, the side effects of using CBD are much less pronounced. You should also know that you can't overdose on CBD.
Is It Legal?
CBD has been fully decriminalized all across the US. Only a few states still have restrictions due to outdated laws, but that will change soon. If you live in a state where you can use cannabis-based products only for medical purposes, you will need to get a prescription from a doctor. In states where marijuana is legal, you can buy CBD products in any vape shop or corner store.
Final Words
Both CBD products and vaping are hugely popular these days, and vaping CBD is one of the best methods of using this compound. A few puffs will give you a feeling of relaxation, pain relief, help you minimize stress and get more rest. So, if you live in a state where you can buy it without a prescription, CBD vape juices might be what you need to improve your overall well-being.
Just make sure that you pick products that went through third-party lab testing with results shown on the packaging. Also, don't try to vape CBD tinctures, as that will damage your device.