Hemp flag flying high over the Capitol building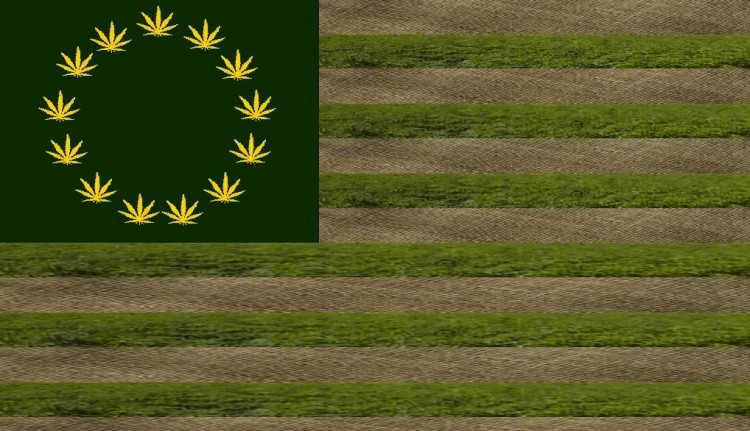 In a screenshot from the farm bill debate Rep. Jared Polis holds the hemp flag. (Courtesy C-SPAN)The flag flying over the Capitol building on the Fourth of July might look like your typical Old Glory.
But you probably won't notice the fibers that make it special. It's believed to be the first hemp flag to flutter over the dome since the government began outlawing marijuana's less-recreational cousin back in the 1930s.
Colorado hemp advocate Michael Bowman is the man responsible for getting the flag, made from Colorado-raised hemp and screen-printed with the stars and stripes, up there.
He cooked up the idea while lobbying Congress this year to include pro-hemp measures in the farm bill. That legislation failed, of course, but the seed of the hemp flag had been planted.
Rep. Jared Polis (D-Colo.) gave Bowman an assist with the details, which included working with the Capitol's flag office. (The flag programallows people to buy flags flown over the Capitol, so they rotate in new Old Glories nearly every day.)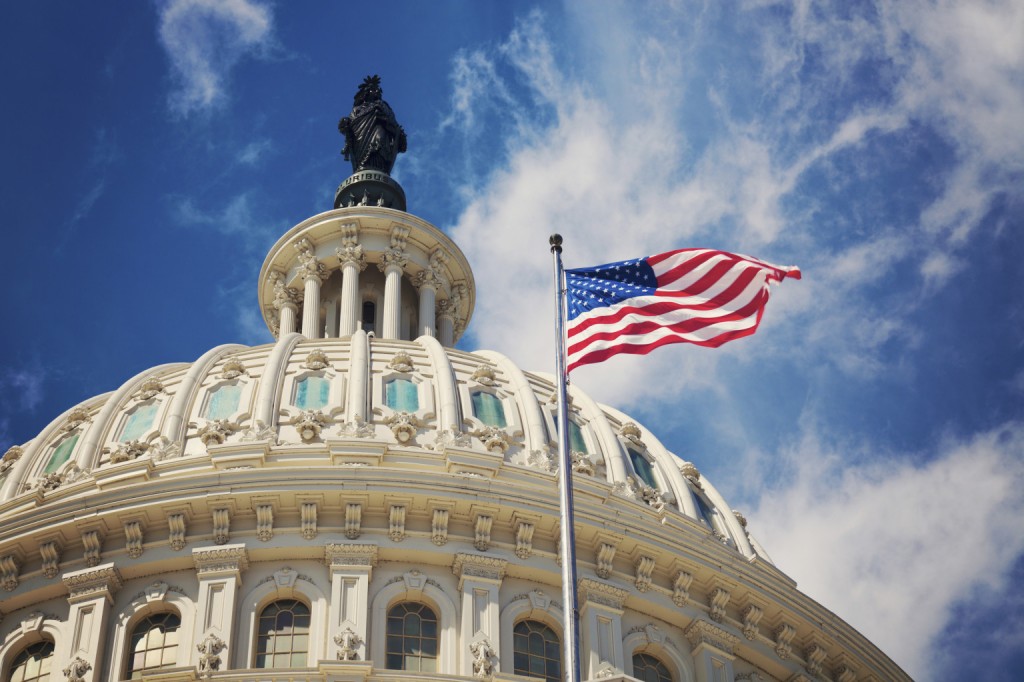 "It's a powerful symbol," Bowman says, adding that the red, white and blue flying over the Capitol is a reminder of the role that hemp played in the founding and early days of the country. Betsy Ross's flag was made of hemp, he notes, and Colonial settlers even paid their taxes in the crop — it was used for all kinds of goods, from rope to fabric to paper. Those Conestoga wagons heading west were covered in canvas fashioned from hemp fibers.
So, he thought having it fly on America's birthday seemed pretty appropriate.
After its Capitol flight, the flag will make its way back to Colorado, where it will fly over the state capitol building in Denver. After that, Bowman is sending it out on a tour of state houses in states where there's legislation pending that would legalize hemp. One of the first up: Vermont.
And while advocates are quick to point out that hemp lacks the THC content beloved by stoners, this will still be one high-flying flag.
By Emily Heil  |  10:03 AM ET, 07/02/2013
Hemp flag flying high over the Capitol building