Blue Dream Marijuana Strain
Hybrid (Sativa Dominant)
THC content 15-20% 
Sweet Dreams!
Blue dream is a cross between blueberry and haze. This is known as one of the fruitier strains, giving you a deep blueberry taste that tingles around in your mouth that is best experienced through a bong or joint. Medicinal patients will commonly smoke blue dream to relieve stress, anxiety, lack of appetite, insomnia, and pain. Its multi-dimensional uses help make it a favorite among many users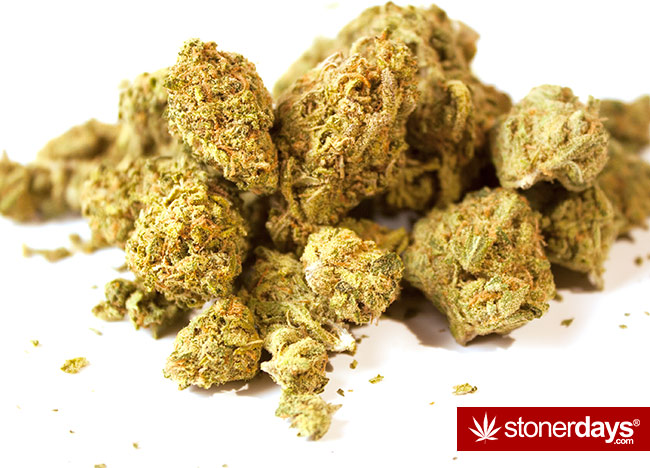 The Review:
Blue dream is a beauty like no other, decorated proudly with hues of blue and silver trichomes that sparkle like fairy dust, these bright green nugs do a great job of making sure you see them.
The scent of these buds are a bit spicy and reminds you of sage accompanied by a fruity candy like aroma.
Designed to give you the body high that indicas bring to the table, along with the strong cerebral high sativas posses, it does just that and somehow manages to hit all right notes.
Check out our marijuana strain t-shirts!
n