Do you want to try medical marijuana for the first time? The world of cannabis can be confusing and intimidating. With so many strains, methods of ingestion, and laws surrounding its use, it can be hard to know where to start.
This beginner's guide will take you through the fundamentals of medical marijuana and teach you everything you need to know to have a safe, enjoyable, and medically beneficial experience.
In this post, we'll cover topics such as:
qualifying for a medical marijuana card

finding a licensed dispensary

choosing the best cannabis product for you
By the end of this guide, you'll feel confident and empowered to make the best decisions about your cannabis use under the guidance of a licensed medical professional.
The journey into medical marijuana starts here.
Qualifying for a Medical Marijuana Card
Before buying medical marijuana, you must have a medical permit (an MMID or cannabis card) that you can present. Here are typical requirements you need to remember before getting your card: 
Be a state resident over 18 or 21, depending on your condition.

Have a qualifying medical condition. It typically includes chronic illnesses like cancer, epilepsy, etc.

Get a written recommendation from a licensed physician.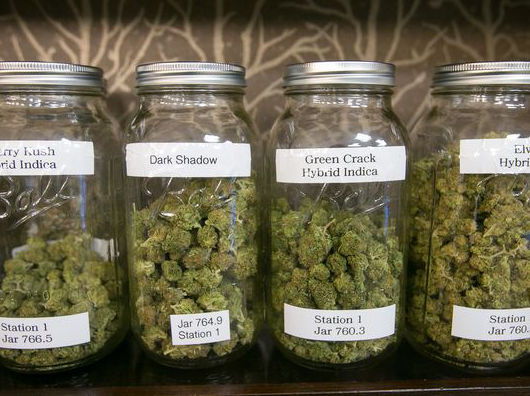 After checking your eligibility, complete all the paperwork and pay the processing fee. Once your application for a medical marijuana card is successful, you can legally purchase cannabis from a dispensary in your state. Note that the card expires within one to two years and must be renewed.
Finding a Licensed Dispensary
You must search for a licensed dispensary to obtain medical marijuana. Try looking for suggestions online or ask your doctor. Once you've found a dispensary, you must register as a patient and provide doctor documentation. The staff at the dispensary will assist you in selecting the best products and strains. Since medical marijuana can be costly, consider patient discounts or loyalty programs if there are any.
Here are some tips for finding a licensed dispensary:
Check your state's medical marijuana website.

Read online reviews.

Ask your doctor for any suggestions.
Following these tips, you can find a licensed dispensary that meets your needs and provides the best possible experience.
Choosing the Best Cannabis Product
There are many different cannabis products available, and each one has its unique effects and benefits. Here is a brief overview of the most popular types of cannabis products:
Cannabis edibles are cannabis-infused food products. They have a slower onset of effects (30-90 minutes) but last longer (up to 8 hours). These treats are an excellent alternative for those who do not want to inhale cannabis.
Tinctures
Tinctures are orally administered liquid cannabis extracts. And have a faster onset of effects (15-30 minutes) and a shorter duration (4-6 hours). They are also an excellent option for those who want to control their dosage easily.
If you want a type of cannabis to apply to your skin, topicals are your best bet. They are non-psychoactive, which means they will not cause a high. They are also an excellent choice for those seeking the therapeutic benefits of cannabis without the psychoactive effects.
Lastly, cannabis products that are smoked or vaporized are known as inhalants. They have the shortest duration (2-4 hours) and the quickest onset of effects (minutes). And an excellent option for those seeking immediate symptom relief.
Here are some additional tips for choosing the best cannabis product:
Consider your desired effects. Do you want to relax, relieve pain, or improve sleep? Different cannabis products have other effects, so choosing one right for you is crucial.

Assess your tolerance. If you are new to cannabis, start with a low dose and gradually increase it until you find the right amount.

Evaluate your budget. Cannabis products can range in price, so finding one that fits your budget is vital.

Read reviews. There are many online reviews of cannabis products, so take some time to read them before purchasing.
With so many different cannabis products available, it can be challenging to know where to start. Following these tips, you can choose the best product for your needs and preferences.
Conclusion
This beginner's guide to medical marijuana has covered the basics of cannabis and its potential benefits for patients. While the laws and regulations surrounding cannabis can be complicated, the potential benefits are genuine for many people. If you think medical marijuana could help improve your quality of life, research and ask your doctor if you can obtain a medical marijuana card.